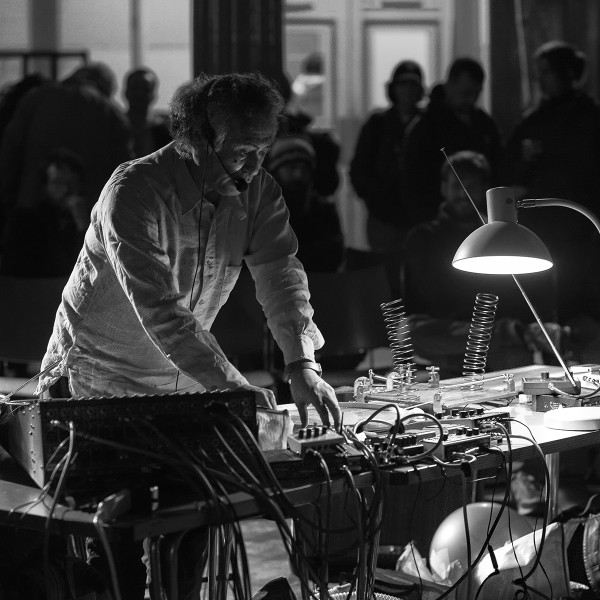 Legendary Japanese collective, MARGINAL CONSORT will perform a rare three-hour concert for one night only in a Melbourne exclusive. Founded by members of East Bionic Symphonia – Kazuo Imai, Kei Shii, Masami Tada, and Tomonao Koshikawa will create deeply spatial works that sit at the nexus of performance, site specific installation and durational concert.
Since 1996, MARGINAL CONSORT reconnect only once a year to perform – without discussion the collective gather as independent solos – using start and end times as the only fixed elements in their longform happenings. What happens in-between is for the moment; ephemeral and utterly unique to the location and time of that performance. 
Presented by The SUBSTATION, Room40 and Melbourne International Jazz Festival.
Venue details
The Substation

1 Market St, Newport VIC 3015