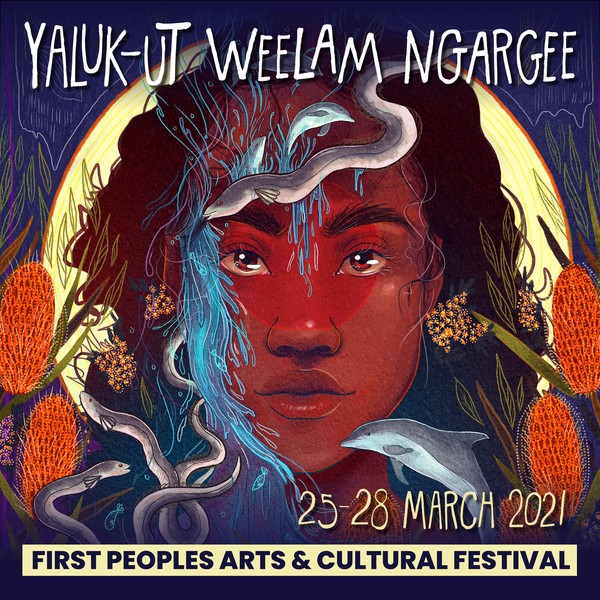 A celebration of the Boonwurrung seasons, Gareeal (pronounced gah-ree-al) —the current season, meaning 'summer rains'— will open the Yaluk-ut Weelam Ngargee First People Arts and Cultural Festival with a night of song, ceremony, dance, soundscapes and immersive art.
Featuring performances by Alice Skye, Bumpy and Monica Jasmine Karo, accompanied with string arrangements by Aaron Wyatt and performed by Ensemble Dutala & Friends, and ceremony led by Culture Evolves. This one-time-only event will celebrate the journey all living things take, and reveal the powerful connections between us, here and now, the land, spirit, culture, and Ancestors.
This special event is part of the 2021 Yaluk-ut Weelam Ngargee First People's Art and Cultural Festival.