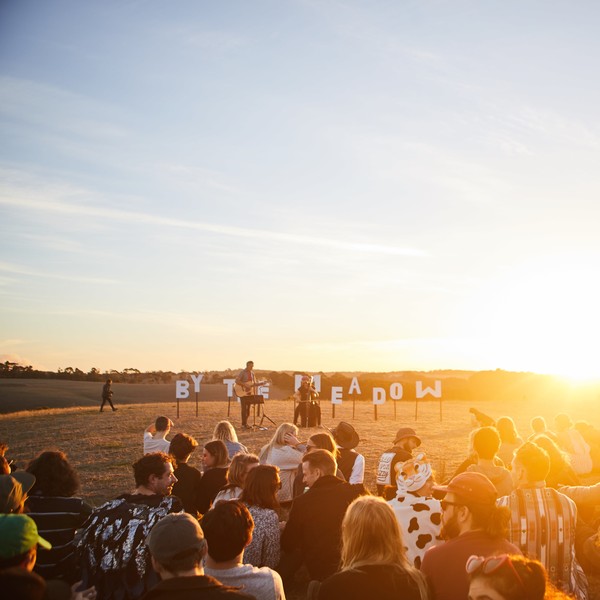 As rare as the chance sighting of an Otway Panther.
A once-a-year happening. A spectre shared by a lucky few.
By The Meadow returns to Bambra, for Number 6.
Located 90 minutes south-west of Melbourne, Bambra sits on the edge of the Otways.
A lush gathering of rolling hills that eases you into the rugged national park ahead.
Just announced:
Fraser A. Gorman
Holiday Sidewinder
Bananagun
Obscura Hail
Yi-Lynn
and Santa Fe Driving Range
plus "The Spaces Between"
DJs David Boyd Smiley and Hnymlk
will join
THE GOON SAX
COLLARBONES
THANDO
THE MURLOCS
LUCY DACUS (USA)
HARVEY SUTHERLAND
THE VASCO ERA
THE SEVEN UPS | ROZA TERENZI
ZEITGEIST FREEDOM ENERGY EXCHANGE
CLEA | MARTIN FRAWLEY
MURMURMUR
MERPIRE
HOBSONS BAY COAST GUARD
HEMM | NOT A BOYS NAME | LAUREN
MELBOURNE INDIE VOICES
MUSIC – CAMPING – BYO
FINAL RELEASE TICKETS
On Sale Now !!
at www.bythemeadow.com
Venue details
Bambra Bowl

180 Bambra-Aireys Inlet Rd, Bambra