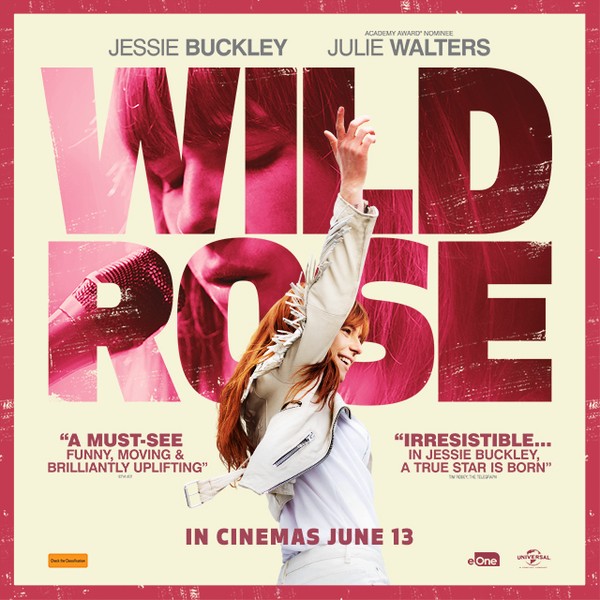 Rose-Lynn Harlan, 23, is bursting with raw talent, charisma and cheek. She is also fresh out of jail and has two young kids to support. All she wants to do is get the hell out of Glasgow and make it as a country singer.

Rose-Lynn thinks her only chance of happiness lies in the Country capital of the world - Nashville, Tennessee.

Marion, Rose-Lynn's mother wants her to settle down, accept her life, and take responsibility for herself, but when a chance encounter brings Rose-Lynn closer to her dreams of Nashville, she faces what she perceives as a choice between family and stardom.
Starring Jessie Buckley, Sophie Okenedo, James Harkness, Jamie Sives and Academy Award nominee Julie Walters.
Wild Rose in Cinemas June 13.
Facebook.com/UniversalPicturesAU
#WildRoseMovie

Triple R Presents a special subscriber-only screening of Wild Rose at 6.30pm on Wednesday 12 June at Lido Cinemas, Hawthorn.
*Triple R Subscribers  can call the station on (03) 9388 1027 at 11am on Thursday 6 June during SmartArts for a chance to win a double pass to the screening.
*Triple R Subscribers can also email wildrose@rrr.org.au for the chance to win a double pass to the screening (e-mail competition closes at 5.00pm on Thursday 6 June) 
*Only subscribers with a paid annual subscription are eligible for giveaways.  Winners of the online competition will be notified via email
©2019 Universal Pictures