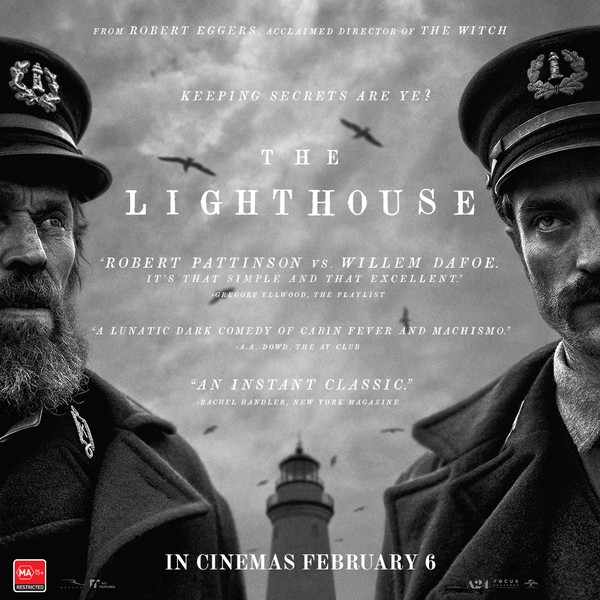 From Robert Eggers, the visionary filmmaker behind modern horror masterpiece The Witch, comes this hypnotic and hallucinatory tale of two lighthouse keepers on a remote and mysterious New England island in the 1890s.
Starring Willem Dafoe and Robert Pattinson.

The Lighthouse is in Cinemas from February 6.
Facebook: www.facebook.com/UniversalPicturesAU
#TheLighthouse
© 2019 A24 FILMS LLC. 

Triple R Presents a special subscriber-only screening of THE LIGHTHOUSE on Wednesday February 5th @ 6.00pm at Cinema Nova, Carlton.
*Triple R Subscribers can call the station on (03) 9388 1027 at 11am on Thursday January 30 during SmartArts for a chance to win a double pass to the screening.
*Triple R Subscribers can also head to the RRR competition page for THE LIGHTHOUSE to enter for the chance to win a double pass to the screening (competition closes at 5.00pm on 30 January 2020.) 
*Only subscribers with a paid annual subscription are eligible for giveaways.  Winners of the online competition will be notified via email