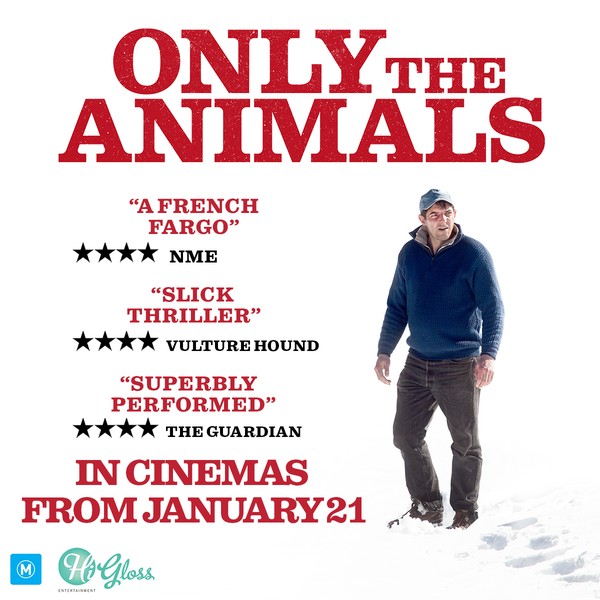 From France, Only The Animals is a new film by acclaimed director Dominik Moll.
Following the disappearance of glamourous housewife Evelyne Ducat in the French highlands, the lives of five people inextricably linked to Evelyne are brought together to devastating effect as the police investigate the case.
Elegantly structured and darkly funny, Dominik Moll's seamy thriller reveals the secret connections of a lonely farmer, an unfaithful husband and wife, a lovelorn waitress and a con artist to expose a world of greed, betrayal, desperation and murder spanning the French highlands to Sierra Leone.
Direct from the Venice Film Festival and described as 'a French Fargo' by NME and "Edgy, elusive and enthralling" by Screen International, Only The Animals is a compelling and darkly funny contemporary murder thriller.
Screening a all good cinemas from January 21.
Triple R Presents a special subscriber-only screening of ONLY THE ANIMALS at 6.15 pm for a 6.30 pm screening on Monday January 18th at Lido Cinemas, Hawthorn.
*Triple R Subscribers can head to the RRR compeition page for Only The Animals to enter for the chance to win a double pass to the screening (competition closes at 10am on 14 January 2021.) 
*Only subscribers with a paid annual subscription are eligible for giveaways.  Winners of the online competition will be notified via email