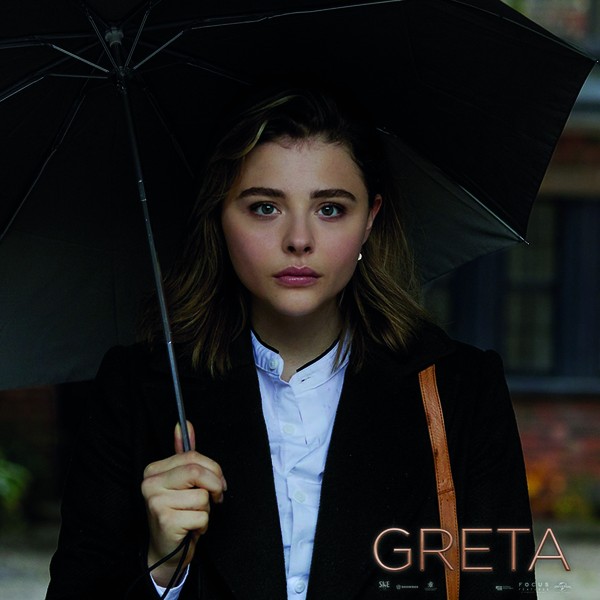 A sweet, naïve young woman trying to make it on her own in New York City, Frances (Chloë Grace Moretz) doesn't think twice about returning the handbag she finds on the subway to its rightful owner.
That owner is Greta (Isabelle Huppert), an eccentric French piano teacher with a love for classical music and an aching loneliness.
Having recently lost her mother, Frances quickly grows closer to widowed Greta. The two become fast friends — but Greta's maternal charms begin to dissolve and grow increasingly disturbing as Frances discovers that nothing in Greta's life is what it seem.
A suspenseful thriller from Academy Award®-winning director Neil Jordan.

In Cinemas February 28 from Universal Pictures
www.gretamovie.com.au
Facebook.com/UniversalPicturesAU
#GRETA
Triple R Presents a special subscriber-only screening of Greta at 6.30pm on Wednesday 27 February 27 at Lido Cinemas, Hawthorn.
*Triple R Subscribers  can call the station on (03) 9388 1027 at 11am on Thursday 21 February during SmartArts for a chance to win a double pass to the screening.
*Triple R Subscribers can also email greta@rrr.org.au for the chance to win a double pass to the screening (e-mail competition closes at 5.00pm on February 21.) 
*Only subscribers with a paid annual subscription are eligible for giveaways.  Winners of the online competition will be notified via email
©2019 Universal Pictures