From an episode of Zero G∙Presented by Megan McKeough
Interview
Zero-G: If You Enjoyed the Harry Potter Books and Films, It Might Be Time You Check Out the Theatre Play, Too
Joining Zero-G this week for a chat are Harry Potter and the Cursed Child Melbourne production cast members Sean Rees-Wemyss and Lucy Goleby. For those of you who might not be up to speed with the Potter universe, the Cursed Child continues the famed series in the form of a play that has now made its way to Australia. Spanning over eight hours and broken up into two parts, the Melbourne production is currently enjoying its run at the Princess Theatre.
Before being cast in the play, Sean was already a massive fan to begin with. He says, 'I started loving Harry Potter at like five or six. […] I actually have a cat named Hermione.' Lucy on the other hand was introduced to the series as she got older, becoming completely captivated by the books. She's yet to see all the films and prefers the imagination that the books afford her for interpreting the character and their stories. She explains, 'You're kind of a consumer with films. With books and with theatre, you really have to be an active participant and that's what I love so much about it.'
At the time of auditions Sean was backpacking overseas and completing an arts degree. After much disappointment, he'd become somewhat disenfranchised with acting until the Cursed Child came along. Says Sean, 'This project really reignited a love for acting that I had.' Lucy was drawn to the opportunity of bringing a production of that scale to Australia – something she believes is incredibly rare for straight theatre, as opposed to musical theatre.
When connecting with the characters, Lucy relied on the series' amazing backstory as a way to interpret her character – the adult version of Ginny Weasley. Sean says, 'The first thing I did when I got cast was reread all the books. […] Getting to that final epilogue where you meet Albus for the first time, it was a very profound experience.'
Tickets for Harry Potter and the Cursed Child can be found here.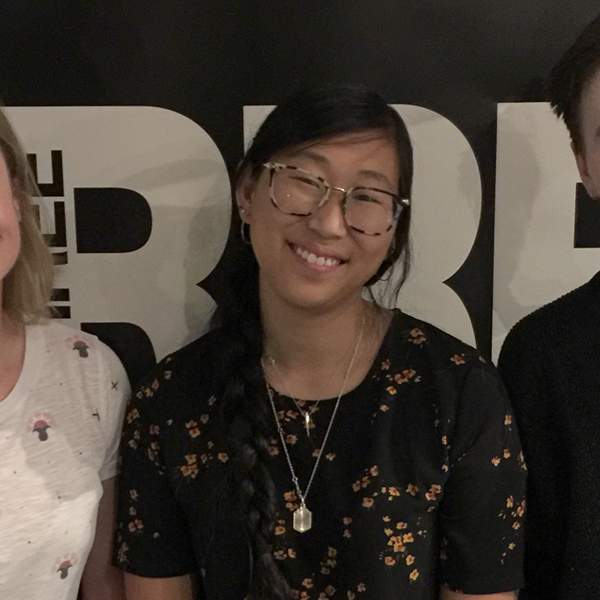 Listen to Zero-G: If You Enjoyed the Harry Potter Books and Films, It Might Be Time You Check Out the Theatre Play, Too
30:40∙8 April 2019
∙