From an episode of Where Yo Is∙Presented by Bruce Milne
Special Program
Where Yo Is?: Bruce Milne and Clinton Walker Reflect on Their Early Years at Triple R
Bruce Milne and Clinton Walker lock in for a very special episode of Where Yo Is?, where the old pals reflect on broadcasting together at Triple R in the late '70s and their time collaborating on the fanzine Pulp.
"All of us got into this game because, somewhere along the line, we got the idea that you would get free records," says Clinton.
Bruce recalls: "There used to be a sign in the Triple R studios in '78 or '79 that said: 'We all know that Elvis Costello is king, but please don't play him every ten minutes.'"
The pair remember a time where the music landscape was very different: punk was just emerging and was largely misunderstood by almost everyone. Says Clinton, "People hated this music. People hated Lou Reed. People hated The Velvet Underground. Nobody had ever heard of Iggy Pop, and if they had heard of him, they hated him."
Photo of Bruce Milne in the old Cardigan St studios by Clinton Walker.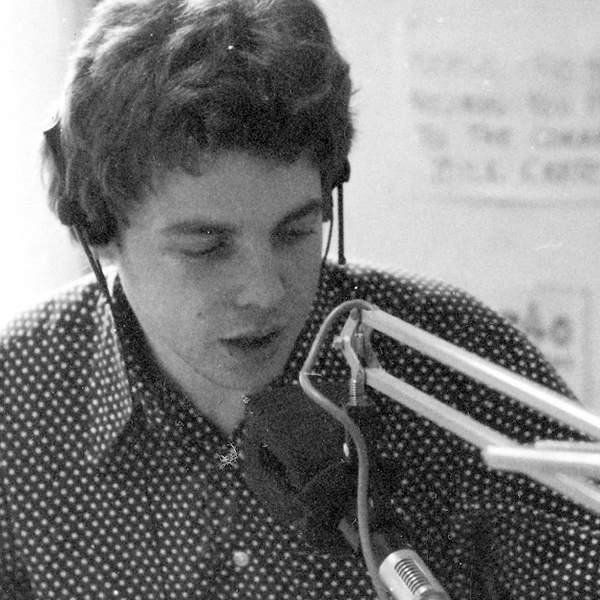 Listen to Where Yo Is?: Bruce Milne and Clinton Walker Reflect on Their Early Years at Triple R
01:50:15∙12 January 2020
∙