From an episode of Breakfasters∙Presented by Sarah Smith, Geraldine Hickey and Daniel Burt
Interview
'We're Needed Now More Than Ever.' Kon Karapanagiotids Speaks About the Importance of the ASRC in 2019
Asylum Seeker Resource Centre manager and founder Kon Karapanagiotidis joins Breakfasters to get the word out that today is World Refugee Day and that the ASRC is holding its annual telethon, which you can donate to now!
Established in 2001, the ASRC provides over 40 programs to refugees in Australia, with countless services focussing on refugee support, employment and empowerment.
Kon speaks with Breakfasters about how his dream for the ASRC is to eventually close the centre; as Kon himself puts it, 'When we're no longer needed that means that when people come to our boundless plains and shores, we'll see them as people.'
Donate simply by calling 1300 692 772 or texting 0437 371 371; donations of any size are welcome.
Outside of a direct donation, you can also participate in the ASRC Online Auction where bidders can win prizes, such as mentorship classes, lunches and dinners, footy jumpers, music packs, and hotel stays.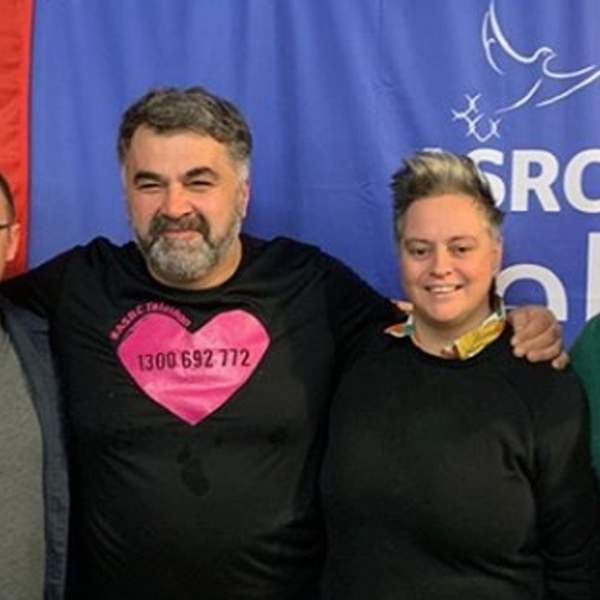 Listen to 'We're Needed Now More Than Ever.' Kon Karapanagiotids Speaks About the Importance of the ASRC in 2019
10:27∙20 June 2019
∙