From an episode of Under The Sun∙Presented by Jonathan Alley
Interview
Under The Sun: Amanda Palmer Joins Jonathan Alley for a Two-Hour Takeover and Plays the Ukulele Live
Seven years after the release of her second solo album, Amanda Palmer is back with a personal new record and accompanying one-woman show, both titled There Will Be No Intermission.
The Dresden Doll joins Jonathan Alley for a two-hour takeover where the two talk Nick Cave, motherhood, and the idea of putting music out into an oversaturated market. "There is this frustrating thing, being a musician," Amanda says. "Knowing that everyone's music collection is now really, really infinite and slutty. People are just constantly going through tracks, and if they're bored in two minutes – they're bored. It actually affected how I made this record."
The new record was crowdfunded via Patreon, which sees the Boston-born singer/songwriter following in the footsteps of fellow Patreons Ben Folds, Jacob Collier and Zola Jesus, and has allowed for a more focussed, conceptual piece of work.
"John [Congleton] and I sat down and had a conversation and I said, 'I've written a lot of music in the last seven years. This is going to be a concept record that's autobiographical, mid-tempo, intimate, and it's going to be about one thing.'"
Amanda Palmer will perform her one-woman show 22 January at Hamer Hall.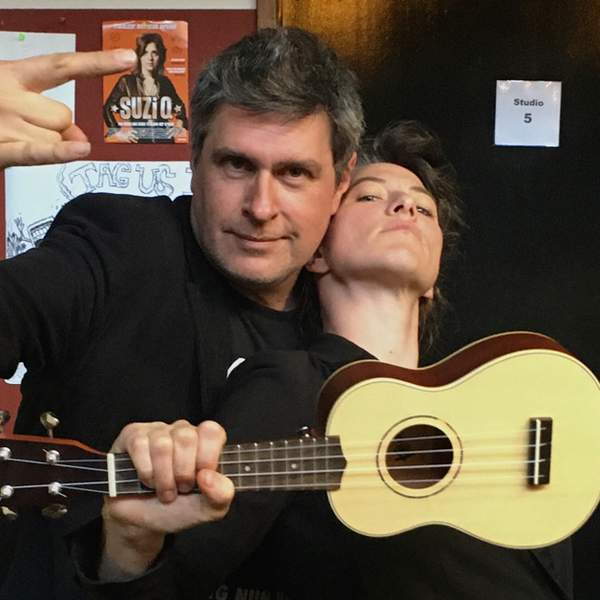 Listen to Under The Sun: Amanda Palmer Joins Jonathan Alley for a Two-Hour Takeover and Plays the Ukulele Live
01:56:00∙12 January 2020
∙