From an episode of The Mission∙Presented by Daniel James
Interview
Uncle Jack Charles is a 'Born-again Blakfella'
Uncle Jack Charles describes himself as a 'born again Blakfella' because of his evangelical desire to reconnect with Aboriginal heritage. Taken from his mother as a baby and raised in a variety of institutions, the discovery that his father was a Wiradjuri man has almost completed the puzzle of his identity. He now wants to know why Truganini appears on his family tree.
His latest work, Jack Charles: Born-again Blakfella, co-written with Namila Benson, details his life's journey from a sexually abused inmate of a boy's home 'who was white-washed to believe that the Queen was his mother' to, as Daniel James says, 'someone who receives a standing ovation wherever they go'.
He tells Daniel that he 'didn't realise the impact that the documentary Bastardy would have on my life'. 'People that I'd robbed had come and seen Bastardy', he says 'but it worked well because people acknowledged that I owned everything in my past'.
His desire now is to see others like him break the cycle of incarceration and disadvantage but, as he explains, 'the privatisation of prisons and the dismantling of support networks for those who are released back into the community' are making this challenging. But he won't be giving up anytime soon. This, he says, 'is just the first chapter. I've got plenty more books in me'. And plenty of fight to go with it.
Jack Charles: Born-again Blakfella is out now through Penguin.
https://www.penguin.com.au/books/jack-charles-9780143792222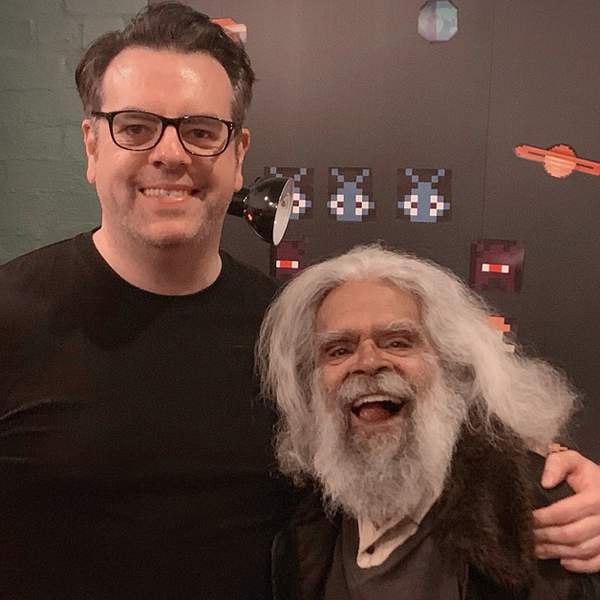 Listen to Uncle Jack Charles is a 'Born-again Blakfella'
22:50∙10 September 2019
∙