Presented by Emerald Cowell
Interview
Tomorrow Never Knows: The Chemical Brothers Tell Us Why Their Tour Isn't a 'Nostalgia Fest'
The Chemical Brothers have been responsible for some of the biggest electronic dance tracks ever. The duo pioneered the 'big beat' sound that emerged from Manchester in the early '90s, but their veteran status doesn't mean they're in nostalgia mode.
'There might be a perception that it's a nostalgia fest seeing our live show, or being into The Chemical Brothers is like being into something that happened a long time, but we are every bit as excited of the record we put out in April,' says founding member Ed Simons.
Their latest album, No Geography, was critically lauded, and sees the band breaking new sonic ground without discarding the elements that made them who they are. 'We feel the album really captures something about now. It's a really uplifting album in the face of some trying times,' says Ed.
Having played Glastonbury a record five times, the pair have a reputation for putting on some of the best live shows in electronic music. Despite the fact that both Brothers are now approaching their 50s, their love of the genre they helped shape is showing no sign of fading.
'There's always a party to be had. Electronic music works best when it's the catalyst for people having fun together. Find a crowd. Rock your block.'
The Chemical Brothers play Melbourne Arena 5 November 2019.
Photo by Hamish Brown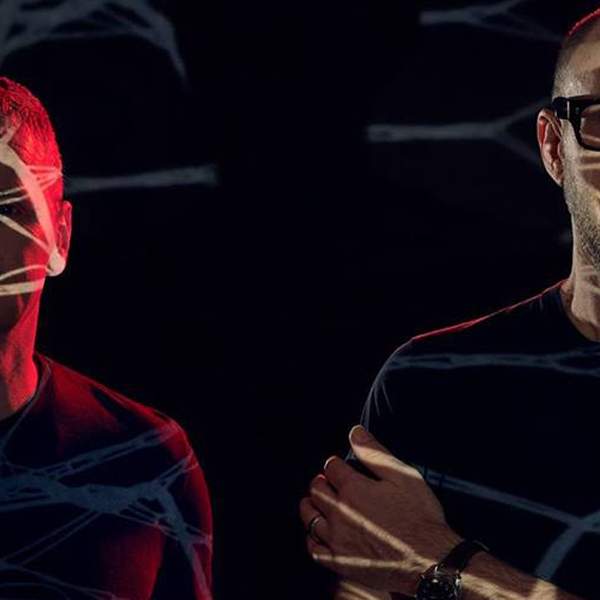 Listen to Tomorrow Never Knows: The Chemical Brothers Tell Us Why Their Tour Isn't a 'Nostalgia Fest'
23:02∙5 October 2019
∙