From an episode of The Score∙Presented by Samira Farah
Interview
The Score: Learn About Melbourne's 'Unapologetically Blak' Art Trams
Filling in for Samira on The Score this week, Nana Owusu is joined by curator of the RISING First Peoples Melbourne Art Trams project for 2022, visual artist Jarra Karalinar Steel and contributing artist Enoki.
Having had her own artwork displayed on a tram last year, Jarra tells Nana about how she came to decide on this year's theme: Unapologetically Blak. While Enoki talks about creating their tram to celebrate "skin colour, mob, culture and also queerness."
"I wanted this to be a true celebration of identity no matter what form it comes in," Jarra explains. "And hoped it would inspire some young people."
Listen to the full interview below.
[photo credit: James Morgan]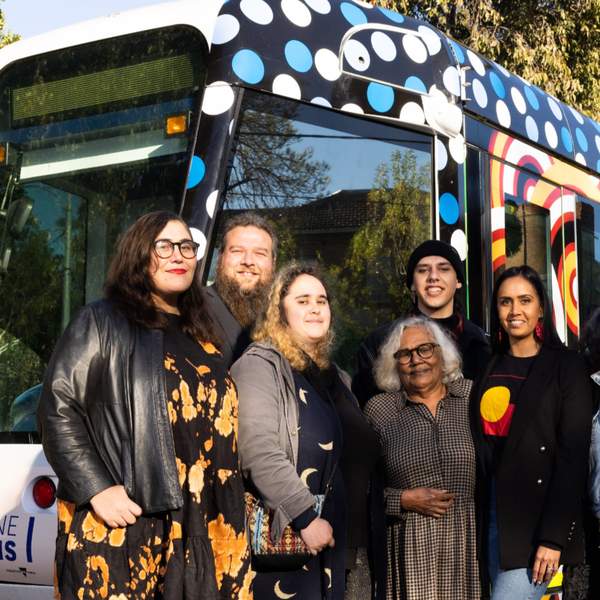 Listen to The Score: Learn About Melbourne's 'Unapologetically Blak' Art Trams
19:02∙1 June 2022
∙