From an episode of The Rap∙Presented by Daniel James
Interview
The Rap: How Amos Roach Is Bringing People Together Every Week through Music and Food
Music is on the menu (permanently) at Charcoal Lane with Amos Roach, the son of prolific indigenous singer-songwriter Archie Roach, as he takes the lid off a weekly residency happening every Wednesday night (with no end in sight). The music is part of a thread that Amos hopes will only bring people closer together, breaking down barriers at a time when it is needed most.
Amos joins fill-in host Daniel James on The Rap to perform traditional songs from the Yidaki (Didgeridoo) and original songs from their extensive back-catalogue, including family songs. And, through the support of Charcoal Lane, a Mission Australia social enterprise known for its guidance and opportunity for First Nation's people, Amos hopes it can continue to be an important part of the social fabric of the local community.
Listen in as Amos gives us a taste of what to expect, because, 'It's one thing hearing it on the radio, but hearing it in the flesh and the reverberations going through you.' Bon appetite!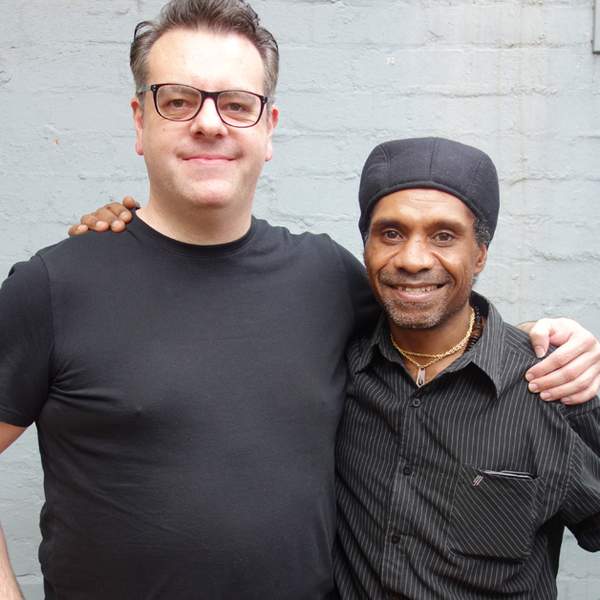 Listen to The Rap: How Amos Roach Is Bringing People Together Every Week through Music and Food
17:42∙20 March 2019
∙