From an episode of The International Pop Underground∙Presented by Anthony Carew
Interview
The International Pop Underground: Getting Vulnerable with Stella Donnelly
In between her debut album, 2019's Beware Of The Dogs, and her new second LP, Flood, Stella Donnelly didn't write a song for three years.
The Perth-raised songwriter had garnered instant attention with the release of her debut EP, 2017's Thrush Metal, and by the time she released Beware Of The Dogs, she was in the middle of a breakthrough.
Songs like Boys Will Be Boys and Old Man were ripostes against predatory male behaviour and toxic patriarchy, personal tunes which listeners connected to, and critics connected to greater social movements.
Playing those songs around the world, and being asked to speak about their heavy subject matter, Donnelly admits she found it "really scary". And the experiences influenced her songwriting output.
"Having a wider audience and attention on my music definitely convoluted the whole process for me," the 30-year-old artist offers.
"Prior to putting out my EP, it was very personal, and I could very much control how much people heard my music. Whereas, when I'm now facing social media and those sorts of things, I definitely went into my shell a lot more, and struggled to put that aside in my mind."
Yet, when lockdown dawned —Donnelly splitting time between Fremantle, Melbourne, and Northern NSW— she got to "be [her] small self again", feeling like she could slow down and "be creatively vulnerable" oncemore.
In conversation on The International Pop Underground, Donnelly tells Anthony Carew about the making of Flood, filling her record with flugelhorn, and how writing songs is like an ab workout.
[Image credit: Olivia Senior]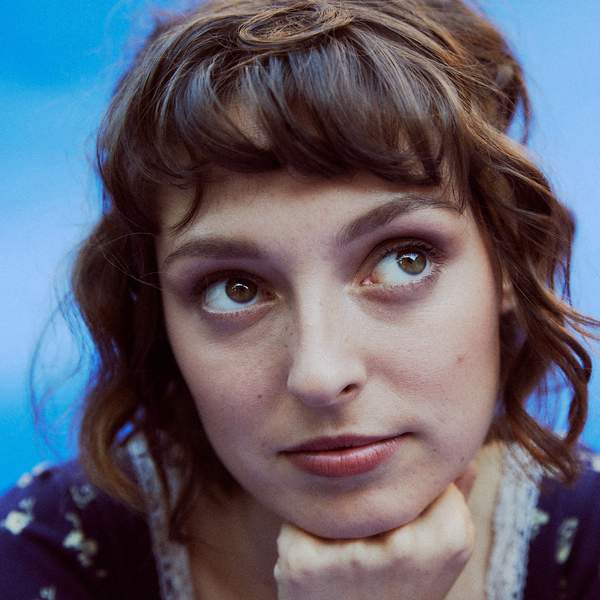 Listen to The International Pop Underground: Getting Vulnerable with Stella Donnelly
18:04∙24 August 2022
∙