Presented by Neil Rogers
Interview
The Australian Mood: The Breadmakers' Scott Lacey On Their New Release
Scott Lacey, drummer and vocalist from rhythm 'n' blues ravers The Breadmakers, joins The Australian Mood's Neil Rogers and reassures him that the release of their first album in over a decade and the outbreak of a global pandemic is purely coincidental. Despite the troubled times, Scott says it's "a thrill to be driving along in the car and to hear a song from the new album pop up on the radio".
Their early records were recorded on reclaimed GTV9 mixing desks from the 1950s at the legendary Preston studios run by rockabilly and blues producer/engineer Graeme Thomas. Scott says, "It gave those early albums a really warm and lovely tone."
This latest release, simply titled The Breadmakers, was recorded by Mikey Young of Eddy Current Suppression Ring in a beach shack on the cliffs of Sorrento back beach. Scott reckons it gave the whole process a different kind of feeling. "Being in this kind of cabin shack was quite a novelty and really amazing." Neil agrees that it certainly shows in the recording.
While a launch is planned down the track, including a bus tour tentatively called The Magical Mystery Tour, everything is, as Scott notes, "all a bit up in the air".
For now, the album is available, through Germany's Soundflat label, on vinyl and for digital download from Bandcamp (with a CD coming soon).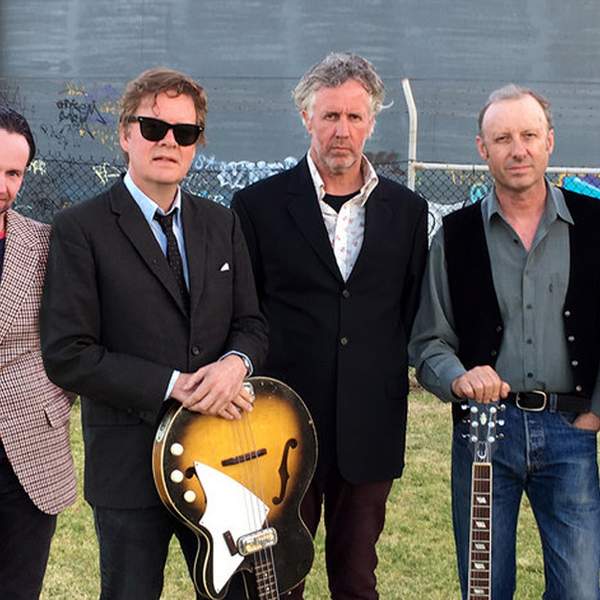 Listen to The Australian Mood: The Breadmakers' Scott Lacey On Their New Release
19:32∙16 April 2020
∙