From an episode of Twang∙Presented by Denise Hylands
Interview
Tami Savoy: The New Generation of Rockabilly and Her Manifestation of Destiny
Country and blues artist Tammi Savoy and her guitarist-in-crime Chris Cosello join Denise Hylands on 3RRR's program Twang on their first trip down under.
Although she grew up as a 'very quiet child' in St. Paul, Minnesota, Tammi's voice resembled something very different. A voice of the church choir, she never considered singing as a career until 2014. And the most important New Year's resolution we'll ever see is Tammi's: January 1 2019, Tammi decided to pursue singing full-time.
She tells Denise that since that decision she's been 2019's Ameripolitan Music Award Rockabilly Female of the Year. This was not only due to her incredible talent, but also, Tammi believes, because she saw that Chris Cosello received the male version of this title once before and manifested winning this for herself.
Chris tells us about his wild music career, too. Playing guitar with huge artists like Wanda Jackson, Wayne Handcock and Bo Diddly (and many, many more), it's no surprise that he has been inducted into the Rockabilly Hall of Fame.
He's type of manifesto destiny is quite different to Tammi's. He tells us how he followed Bo Diddly around until he eventually played with him. Despite Bo's nature of 'showing up' his band members, he gave Chris a lot of solos.
What's Tammi up to next? Manifesting her idol Diana Ross and seeing some kangaroos in Australia.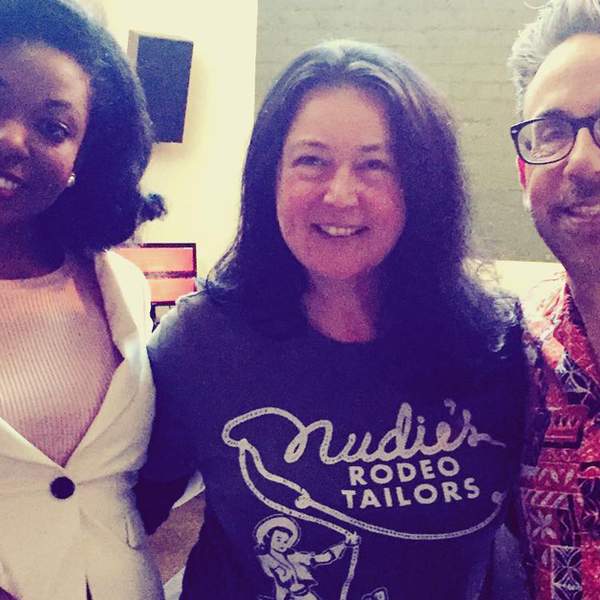 Listen to Tami Savoy: The New Generation of Rockabilly and Her Manifestation of Destiny
22:03∙6 July 2019
∙