Presented by Rachel Connor
Interview
Songlines, Sea Levels and the Small Island Big Song Project: a Max Headroom Special
Tim Cole and BaoBao Chen join Rachel Connor to talk about their music project, Small Island Big Song. Recording the songs of the descendents of Indigenous Taiwanese seafarers, the project traces the 5000-year-old connections that link the Polynesian, Micronesian, Melanesian and Torres Strait Islanders of the Pacific, the Indonesians, Malay, Filipino and Cham people of Asia, the people of Madagascar and the Indigenous Taiwanese. This diasporic community is not only linked through language and music but now share the misfortune of being on the frontline when it comes to facing catastrophic sea level rises.
Tim says that the idea of following the songlines of the Taiwanese seafarers crystalised during his time working with remote Indigenous communities where he had been doing similar work recording Aboriginal songlines. After reading the Intergovernmental Panel on Climate Change Report, Tim and his Taiwanese partner BaoBao started thinking about how they could raise awareness about the very immediate challenges facing these predominantly coastal communities while also contributing to the preservation and revival of the connections between them.
Recorded on ancestral lands, BaoBao tells Rachel that the 'sense of place' comes across through the music. 'It's not just the sound and the voice but the culture connected to the land just resonates through the instruments' and 'this is the music they are carrying' wherever they go. But the music also highlights connections between places whose 'boundaries have been displaced by colonisation' and who are now rejoined in a fight to save their homes from the impacts of climate change.
Tim and BaoBao are releasing a CD of the recordings as a Fair Trade project to ensure that the artists that they have recorded retain their cultural copyright of the material as well as 50 percent of any profits that are generated. You can read more about the project, along with tour dates at their website https://www.smallislandbigsong.com/.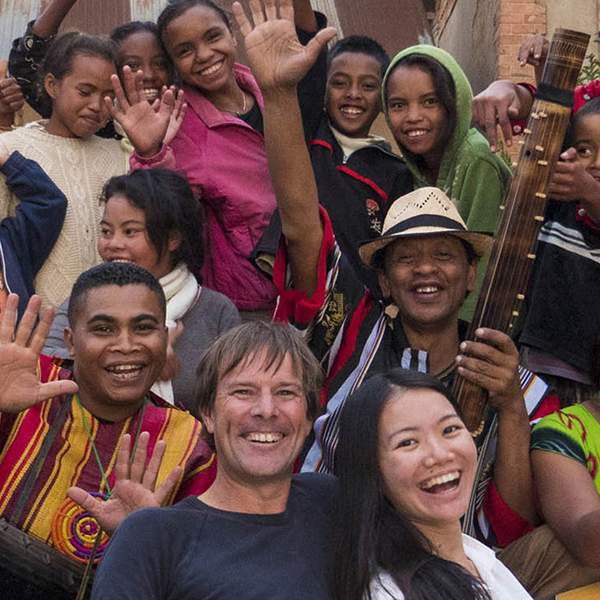 Listen to Songlines, Sea Levels and the Small Island Big Song Project: a Max Headroom Special
01:00:22∙13 June 2019
∙