From an episode of SmartArts∙Presented by Richard Watts
Interview
SmartArts: What to Expect from David Bowie's Final Act: Lazarus
For the most part, unexpected deaths always raise questions. David Bowie's death, for example, has led to widespread conspiracy and interpretations of the music he left behind. Lazarus (in collaboration with Edna Walsh) is no different and the final project of David Bowie. First staged in New York in late 2015, it has enjoyed sell-out seasons in both New York and London. The Australian premiere of the ground-breaking musical premieres this month and features local actors Chris Ryan (Thomas Jerome Newton) and Mike McLeish (Michael) who join Richard on SmartArts to chat about their contribution and the continuation of Bowie's legacy.
Lazarus is a subjective experience and according to Chris the whole thing might just feel like a Bowie song – 'it's cut up, eclectic and it's a piece that you can bring a lot to as an audience. It's a show about life and the mess of life and because of that you can't quite grasp it.'
In the writing process Bowie wondered if it could be made to feel like a dream experienced in the rush of death. Chris and Mike implore that even with the heaviness of these themes it's not just a bleak meditation, there are funny moments and it's no surprise that he revisited this character of a man dealing with his own death and a search for their home when Bowie also faced issues with his own mortality.
Local theatre group The Production Company will stage this incarnation of Lazarus at Arts Centre Melbourne, a play inspired by Walter Tevis' novel The Man Who Fell to Earth (Bowie starred in the 1976 film of the same name). Mike and Chris agree there's an uncanny beauty you might not be able to immediately reach out and grab meaning from… but you can feel the effects.
Lazarus is showing at Arts Centre Melbourne from 18 May to 19 June.
You can find more info here.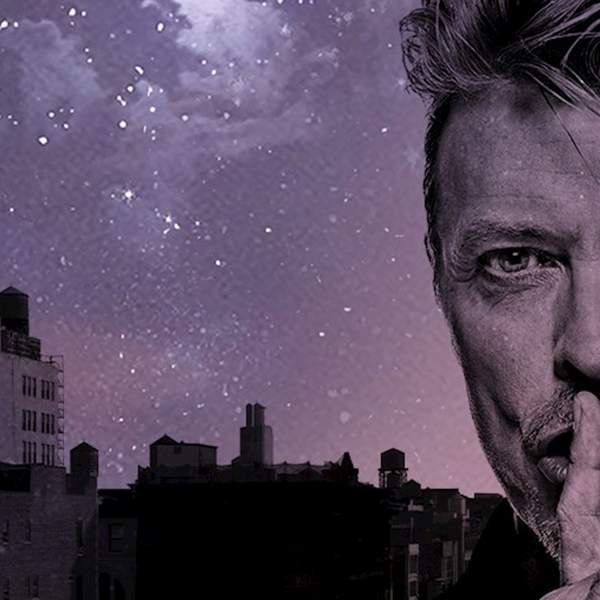 Listen to SmartArts: What to Expect from David Bowie's Final Act: Lazarus
19:38∙16 May 2019
∙