From an episode of SmartArts∙Presented by Richard Watts
Interview
SmartArts: Judith Lucy On Quitting Comedy For Samuel Beckett
Judith Lucy may have quit comedy, but that doesn't mean she's retired from the stage.
She talks to Richard Watts about pivoting from stand up to Samuel Beckett – reviving her acting chops for the leading role of Winnie in the new MTC adaptation of his modern classic Happy Days. Together, they chat about her experience on stage, audience expectations and her thoughts on Samuel Beckett.
'One of the many wonderful things about doing it has been to actually spend so much time with the text... while it's sent me quietly out of my mind," she says. "The writing is incredible. it's so dense…"
MTC's Happy Days is on now until June 10.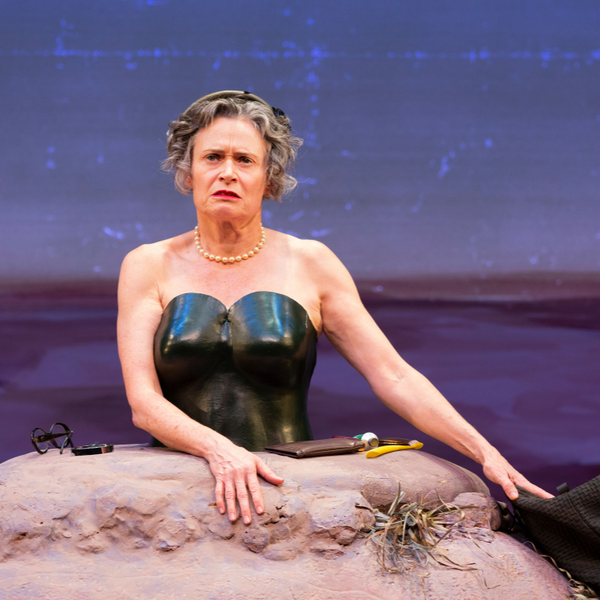 Listen to SmartArts: Judith Lucy On Quitting Comedy For Samuel Beckett
13:44∙11 May 2023
∙