From an episode of SmartArts
Interview
SmartArts: Celebrating 50 Years of Craft Victoria
From the craft hype of the '70s to today's makers markets, we all seem to have a love of homemade objects. Craft Victoria is the body that provides advocacy and networking for makers and this year it's celebrating its 50th anniversary. Bryony Nainby, Executive Director of Craft Victoria, joins SmartArts with fill-in host Daniel Santangeli to chat about their latest exhibition Fresh! and their anniversary celebrations.
Craft Victoria started off in 1970 as an advocacy and networking body for the craft community. Craft has since evolved and now provides support to members at all levels of their career. Their exhibition Fresh! showcases 10 of the most promising makers across the state who are pushing the boundaries of their practice. Craft Victoria has also been helping with the bushfire cause, using their networks to provide assistance and fundraising through craft-a-thons, art auctions and sewing bees.
Image credit: Gaia Maria Walicka, Networked Bodies, 2019. Art direction by Gaia Maria Walicka. Photography Tomer Domb.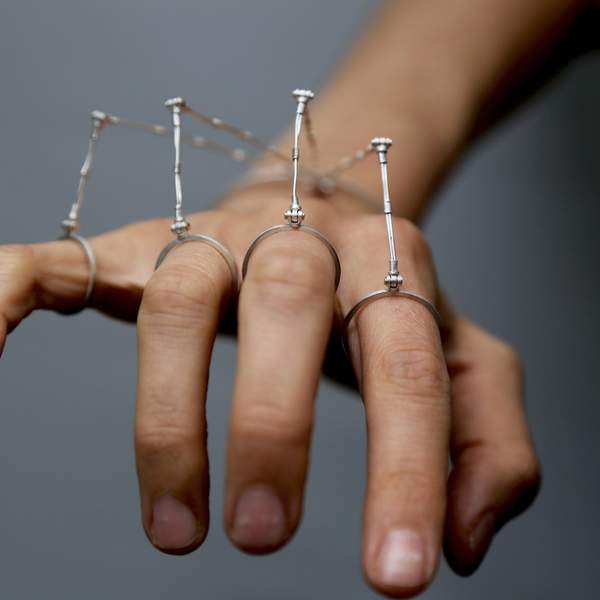 Listen to SmartArts: Celebrating 50 Years of Craft Victoria
19:49∙16 January 2020
∙