From an episode of SmartArts∙Presented by Richard Watts
Interview
SmartArts: Becoming Dorian Gray with Eryn Jean Norvill and Nikki Shiels
The Picture of Dorian Gray is a highly ambitious production. The acclaimed adaptation of Oscar Wilde's novel of the same name, it sees Eryn Jean Norvill and alternate performer Nikki Shiels inhabit 26 different characters in a wildly inventive stage performance that mixes both live and pre-recorded video elements.
Both Eryn Jean Norvill and Nikki Shiels joined Richard Watts for a longform conversation about bringing Dorian Gray to life and the trials and tribulations of the incredibly ambitious performance.

The Picture of Dorian Gray is on now at Playhouse, at Arts Centre Melbourne until August 7.

Listen back in full below.
[photo credit: Eugene Hyland]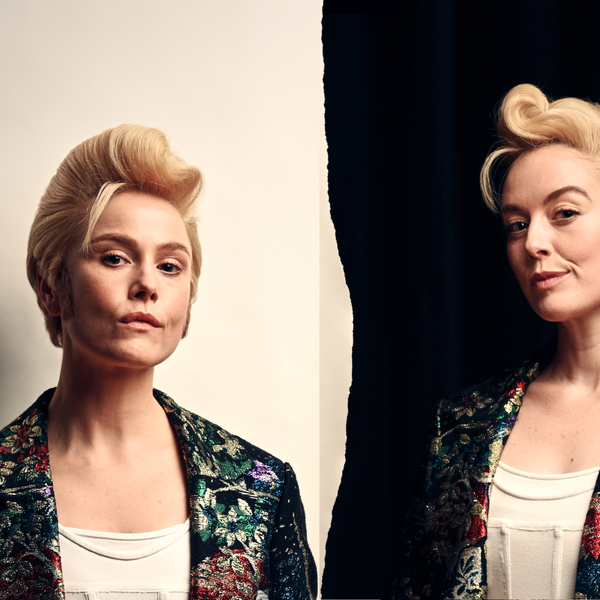 Listen to SmartArts: Becoming Dorian Gray with Eryn Jean Norvill and Nikki Shiels
30:32∙30 June 2022
∙