From an episode of SmartArts∙Presented by Richard Watts
Interview
SmartArts: Abdul-Rahman Abdullah's Journeys Incorporates Islam in Stunning Sculptures
Richard Watts interviews artist Abdul-Rahman Abdullah about his exhibition, Journeys. As an artist, he draws inspiration from Hadiths, the statements made by the prophet Muhammad, to inform his work.
Journeys features three life-sized animal sculptures that reference passages and characters from the Quran and reflect on Abdul's own identity and cultural heritage. One sculpture, Practical Magic was inspired by Abdullah's favourite Hadith "trust in God but tie your camel."
The exhibition is on at Linden New Art from 18 March to 4 June.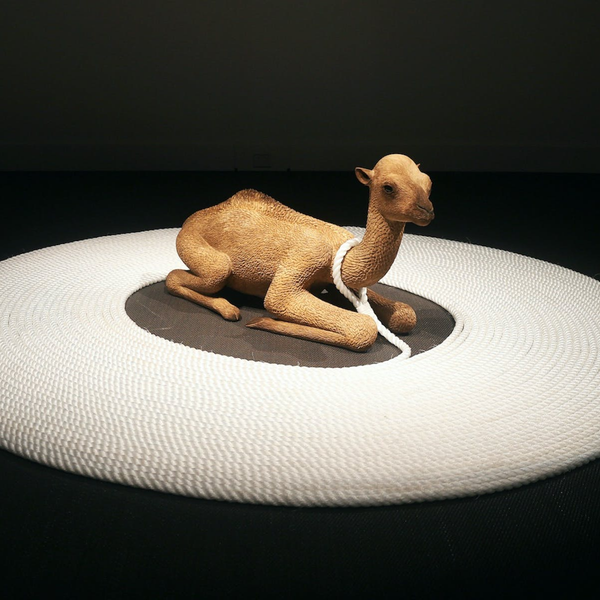 Listen to SmartArts: Abdul-Rahman Abdullah's Journeys Incorporates Islam in Stunning Sculptures
16:44∙30 March 2023
∙