Presented by Bec Fary
Interview
SleepTalker: Understand the Somatic Qualities of Binaural Sound with Musician Megan Alice Clune and Bec Fary
Sydney-based artist, composer and muso, Megan Alice Clune, has always been driven by the idea of 'putting something in the world that makes it a nicer and kinder place'. As she tells SleepTalker's Bec Fary, her work explores the ways that sound can change us physically, delving into how we can let sound get under our our skin so that it inhabits us. Megan says she is 'interested in dismantling various kinds of composition' looking for the traces that music leaves behind in our bodies.
Megan and Bec discuss Megan's work, Relating to Deep Inward Thought Rather Than Intellect; or, This is What I'm Talking About, which she will presenting as a part of a forthcoming group exhibition, Sounds Like. Megan says that the work is designed to work viscerally through the use of binaural tones, which, as Bec explains, happen when two very similar electronically produced sine sounds are heard simultaneously, creating a pulsating sensation in the body.
For Sounds Like, Megan will be joined by four other sound Australian artists (Roger Alsop, Vicky Browne, Julian Day and Camille Robinson), all of whom use the medium as the principal vehicle for the production of meaning in their works. Presented by Boroondara Arts at Hawthorn Town Hall Gallery, Sounds Like runs from 11 May to 30 June 2019. Entry is free.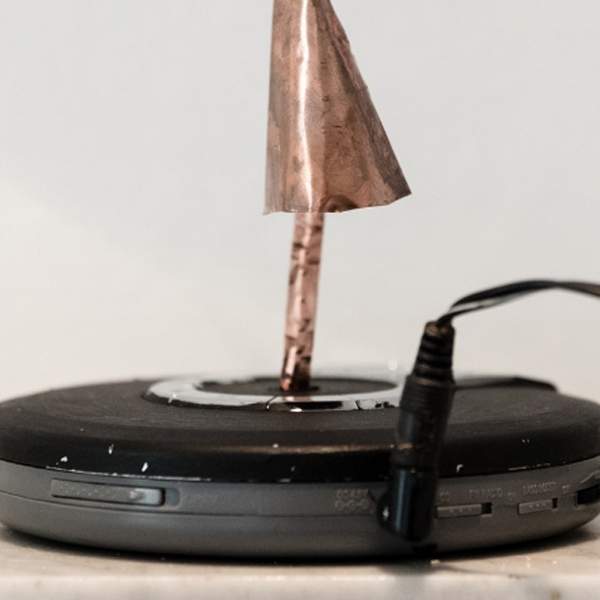 Listen to SleepTalker: Understand the Somatic Qualities of Binaural Sound with Musician Megan Alice Clune and Bec Fary
18:21∙9 May 2019
∙