From an episode of Radio Marinara
Interview
Sea Shepherd Documentary Maker Joins Radio Marinara
Filmmaker Stephen Amis along with his editor Alana Thompson join Radio Marinara to talk about their documentary Defend, Conserve, Protect. The film takes a narrative approach in drawing attention to the issue of unregulated fishing practices and the work that organisations like Sea Shepherd are doing to combat them.
Stephen mentions how Sea Shepherd approached him with the idea to make the film using a combination of their own campaign footage with original material shot by the filmmaker. Describing it as an anti-whaling film, Stephen says,'The power of the movie is that it's told from the activists' point of view.'
After 2.5 years of editing, the documentary is finally finished and will be showing at Cinema Nova this Thursday 25 July. You can learn more about the film and purchase tickets for screenings here.
Image still from Defend, Conserve, Protect Facebook page.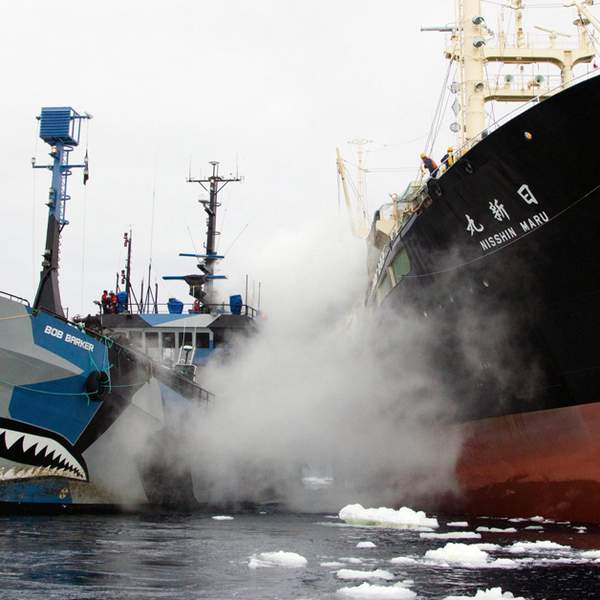 Listen to Sea Shepherd Documentary Maker Joins Radio Marinara
13:25∙21 July 2019
∙