From an episode of The International Pop Underground∙Presented by Anthony Carew
Interview
Sacred Paws' New Album: Overtones of Positivity and Hues of Sadness
Scottish indie rock band Sacred Paws released their second album Run Around the Sun a few weeks back in May.
Anthony Carew, host of International Pop Underground, was lucky enough to be graced via telephone with the entire band: Rachel Aggs and Eilidh Rodgers.
It's unusual for Anthony to know little about a band he interviews. So naturally it's the first thing he brings up: Is there a narrative behind the band?
Rachel and Eilidh detail the times where producers have loved the band, but were blatantly disappointed by the lack of story-selling narratives. 'We make music, and that's it,' Rachel says. 'It shouldn't be about this persona or narrative. It's about music.'
How disappointing that they probably couldn't be contestants on any Australian reality TV show.
Run Around the Sun is a perfectly balanced and curated work which emphasises a feeling of music before anything else. They admit that the process is pretty much based on intuition and impulse. Which realistically isn't suitable for just anyone, but Sacred Paws have mastered the art of infusing sensations with sonic.
The band also suggests that were wasn't much conceptual thinking behind the album, rather embracing life's multifaceted layers.
The song's initial feelings of joy and happiness touch your skin like warm sunlight on your face. Then as the clouds move over the sun, it's dark and cold again. Sadness is prevalent. That's sort of how Sacred Paws infuses real emotions.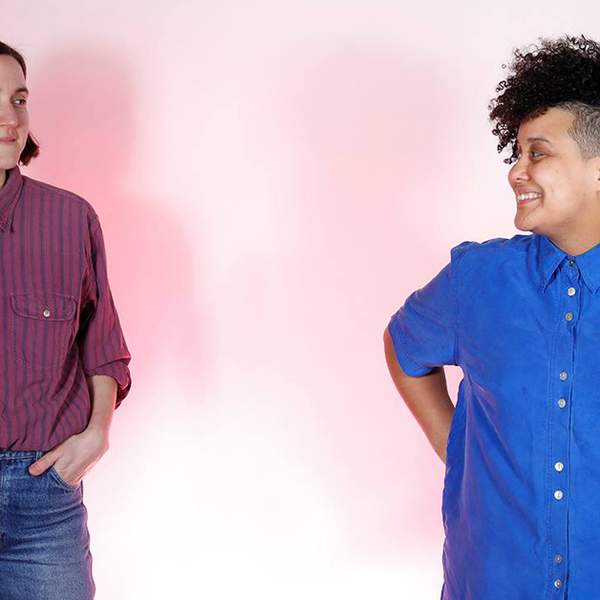 Listen to Sacred Paws' New Album: Overtones of Positivity and Hues of Sadness
13:40∙12 June 2019
∙