From an episode of Radio Marinara∙Presented by Bron Burton and Panel Beater
Interview
Radio Marinara: The Future Of Flinders Pier
Flinders Pier, located on the Eastern side of the Mornington Peninsula, is one of Victoria's most iconic wooden piers. A working local port, it's home to local marine life including the endangered Weedy Sea Dragon. The recent announcement that the wooden part of the pier will be removed caused concern in the community, with high profile names including David Attenborough getting behind the fight for its preservation.
Jo Richards, Parks Victoria Regional Director (Marine and Maritime) Westernport, Port Phillip and Port Campbell, tells Radio Marinara about the history of Flinders Pier, the reasons behind its removal, and what they are doing to ensure that the local marine life continues to thrive.
Find out more about the pier's redevelopment here.

photo credit: press/supplied.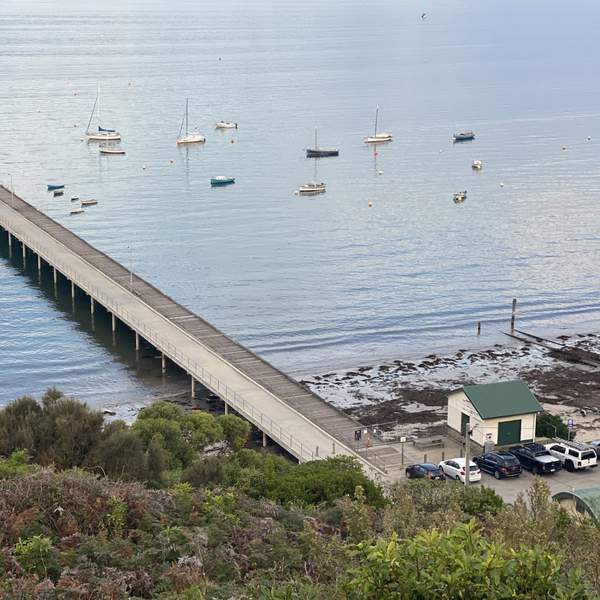 Listen to Radio Marinara: The Future Of Flinders Pier
14:19∙25 July 2021
∙