Presented by Bron Burton and Dr Surf
Interview
Radio Marinara: Seaside Scavenge Set to Pull Plastics from Frankston Shores
Bron Burton and Doctor Surf from Radio Marinara talk with Hannah Tait, local coordinator for the Seaside Scavenge in Frankston. Hannah tells us how her marine conservation and protection organisation Action For Dolphins started in order to end dolphin hunting in Japan and dolphin captivity in Australia. They now also work to end shark net use and fight plastic pollution.
Hannah describes how beach clean-ups produce far better results than limited council-funded efforts, and have really evolved to be rewarding and fun community events. The Seaside Scavenge involves not just hundreds of volunteers removing plastic waste from our unique coastlines, but food and craft stalls for a lively market atmosphere. Dozens of local businesses support the event by providing participants in a token and voucher system, so that folks are rewarded for their efforts. Some pledge to go plastic-free on the day also, working towards broader cultural change to end single-use plastics.
If you would like to join in this year, head to the Frankston foreshore jetty from 9am, Saturday 15 June. Bring your own keep cup, gloves, buckets and bags to assist collection if you can (organising partners Sea Shepherd, Frankston Beach Patrol and Dive2u will have materials for you, too). Follow Action For Dolphins on Facebook to keep track of the event.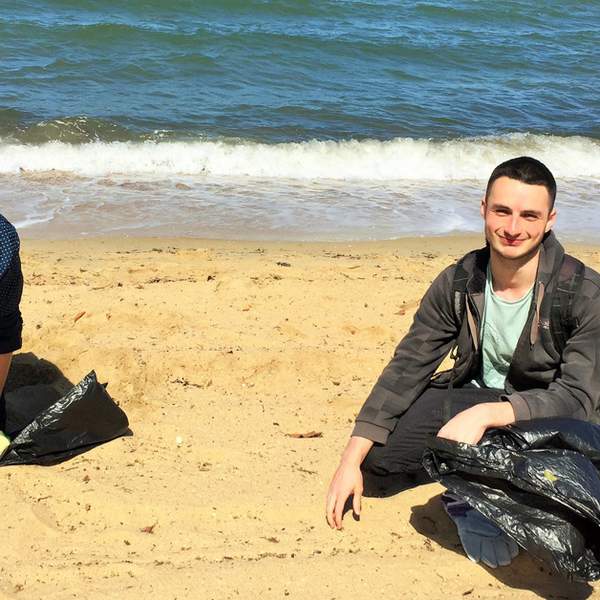 Listen to Radio Marinara: Seaside Scavenge Set to Pull Plastics from Frankston Shores
07:58∙9 June 2019
∙