Interview
Primal Screen: The Making Of Brand New Cherry Flavor With Showrunners Nick Antosca And Lenore Zion
"How do you feel about an orifice?" This is the sort of question tossed around the writers' room of the truly original Brand New Cherry Flavor, a dream-like noir-horror in the tradition of Lynch, Cronenbourg and Lovecraft but with one driven woman at its centre.
Primal Screen's Lisa Kovacevic talks to the showrunners about how an out of print 90s novel about a young woman trying to make it in Hollywood became a Netflix success. A series oozing with symbolism they discuss creative freedom, casting Catherine Keener as a charismatic rockstar-esque witch, magic as creativity, the exploitation and power of the female body and, well... vomiting up kittens.
Bathed in neon light, set to a hypnotic 90s soundtrack, and driven by a vengeful female protagonist, Brand New Cherry Flavor is one of the best, and most unlikely, things you'll see on Netflix right now.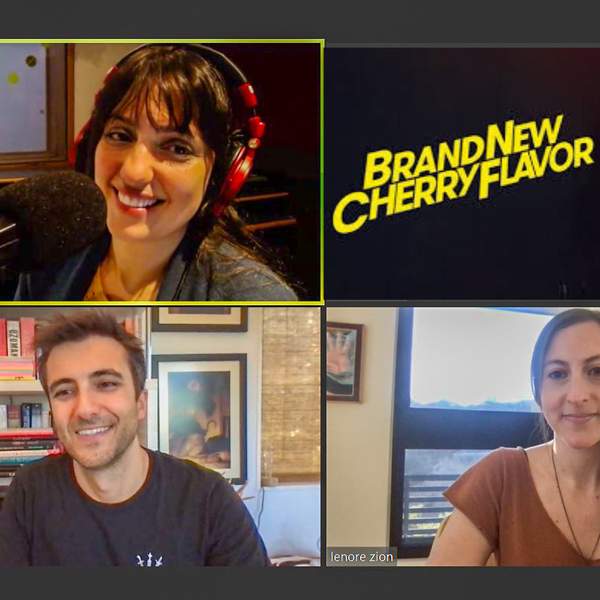 Listen to Primal Screen: The Making Of Brand New Cherry Flavor With Showrunners Nick Antosca And Lenore Zion
23:06∙27 September 2021
∙