From an episode of Breakfasters∙Presented by Jeff Sparrow, Geraldine Hickey and Sarah Smith
Interview
'The Whole Thing is Absurd.' 'No Friend But the Mountains' Translator Omid Tofighian on Breakfasters
It's a cliché to say the truth is stranger than fiction. But when the winner of Australia's most prestigious and lucrative literary award is also being held illegally on Manus Island, the truth is positively absurd.
Behrouz Boochani has been imprisoned since 2013 – arriving just days after the new policy to divert asylum seekers to Manus Island was introduced. Last night his book No Friend But the Mountains: Writing from Manus Prison won the Victorian Premier's Literary Award, but this morning he still awoke in what he has described as 'perpetual limbo' not knowing when, or even if, he will be released.
The book's translator Omid Tofighian joins Breakfasters to explain how Behrouz got his story into the world, and what might happen now that he has been named Australia's best writer.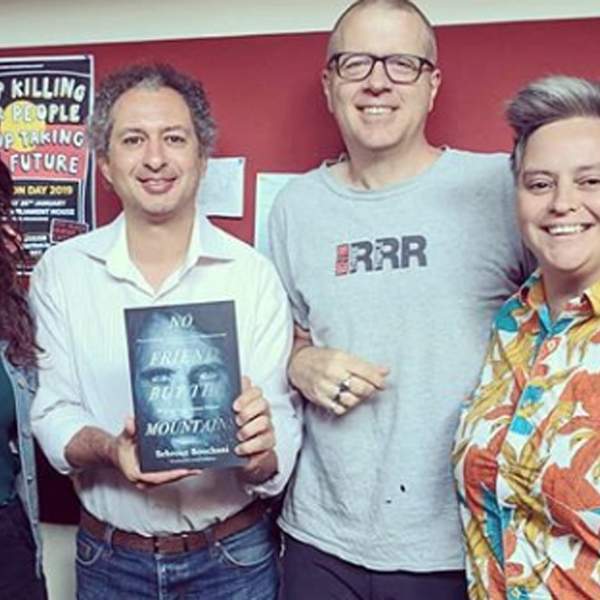 Listen to 'The Whole Thing is Absurd.' 'No Friend But the Mountains' Translator Omid Tofighian on Breakfasters
10:09∙1 February 2019
∙