From an episode of Off The Record∙Presented by Brian Wise
Interview
Off The Record: Ani DiFranco on Bob Dylan, Fandom and the Recurring Dream
It's been 11 years since Ani DiFranco performed in Australia and the legendary singer/songwriter, feminist icon and author has spent the better part of it raising a family, making music, and crafting her memoir, No Walls and the Recurring Dream.
The 49-year-old tells Off the Record's Brian Wise how she found the process of constructing a book a uniquely difficult one; it forced her to channel creativity in a completely new way. "[When] writing songs, you have to be able to access divine inspiration," says Ani. "You have to position yourself just so in the universe and let something come through [...] With the book, it felt like the opposite of that. It was more like whittling."
In her memoir, Ani recalls her staunchly independent upbringing and how that made her who she is. But going back to those places emotionally, she says, was not without its own challenges. "Even the process of remembering felt very difficult and dangerous, but I think, having come through it, luckily, I feel like it was healing, in many ways, to go through that exercise for a few years."
Ani DiFranco will perform at Hamer Hall 8 April 2020.
Photo by Carsten Stiller – own work, CC BY-SA 3.0.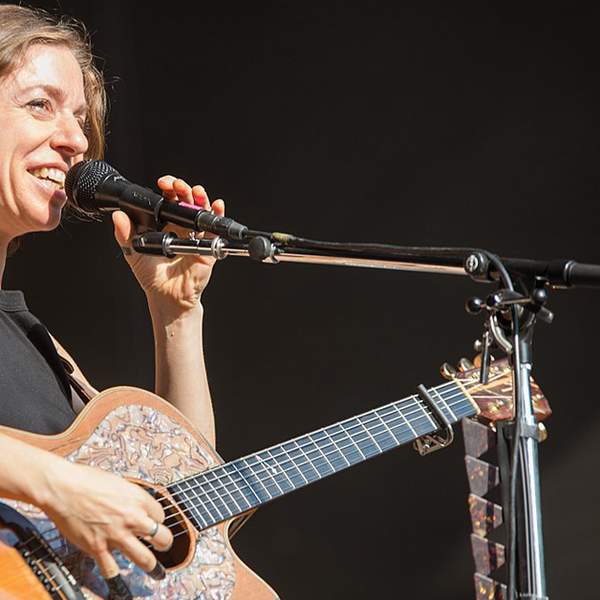 Listen to Off The Record: Ani DiFranco on Bob Dylan, Fandom and the Recurring Dream
01:05:14∙1 February 2020
∙