From an episode of Neon Sunset∙Presented by Annaliese Redlich
Interview
Neon Sunset: Crack Cloud Discuss Their Astonishing Debut LP 'Pain Olympics'
Vancouver's Crack Cloud describe themselves as a collective rather than a band. There's seven of them in total, but members come in and out; bound more by their relationship to each other than the instruments they play. "We became friends through the openness in which we would discuss our lives," founding member Mohammad Ali Sharar explains on Neon Sunset.
Their newly released debut LP Pain Olympics (Triple R's Album Of The Week last week) is an emotionally charged and ambitious work of art that the band themselves are still discovering. "I learn so much about what we're making and what we've made after it's done and after it's out, and I feel like that's part of the excitement of the process," says singer/drummer Zach Choy.
Pain Olympics is out now through Meat Machine.
Photo: Jennilee Marigomen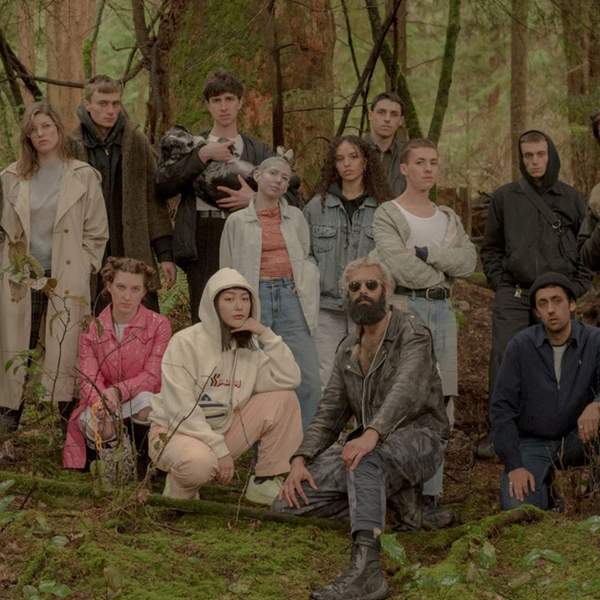 Listen to Neon Sunset: Crack Cloud Discuss Their Astonishing Debut LP 'Pain Olympics'
42:49∙1 August 2020
∙