From an episode of Mystifying Melbourne∙Presented by Aisha Pachoud
Interview
Mystifying Melbourne: The Magic That Is Marios
The Marios (Maccarone and De Pasquale) have been serving up iconic Italian fare in their eponymous restaurant in the heart of Fitzroy since 1986. Mario Mac joins Aisha Pachoud to chat about how the business has evolved over time and to reminisce about "the old Fitzroy".
Inspired by the legendary Pelligirinis, another Melbourne institution, Mario tells Aisha that he and the other Mario "saw an opportunity to bring something similar to what was then a fairly depressed inner suburb".
It all started with The Continental. Getting one of the first liquor licences in 1990, Mario says "we had one red wine and one white wine" and maybe a whisky or two. And "The Conti" quickly became a treasured live music venue.
Mario was heavily involved in the local music scene. As well as hosting a range of bands at the venue, Mario also managed former Black Cat owner Henry Maas' popular eight-piece band Bachelors From Prague.
Mario attributes their longevity to their many long-term staff members, who they treat like family. But, like many restaurants, they've had to reinvent themselves during COVID-19. Still, he's hopeful about the future. As he points out, "We all love food". If you want to support Marios so it's still around on the other side, go here and see what's available.
Photo: WordRidden (creative commons)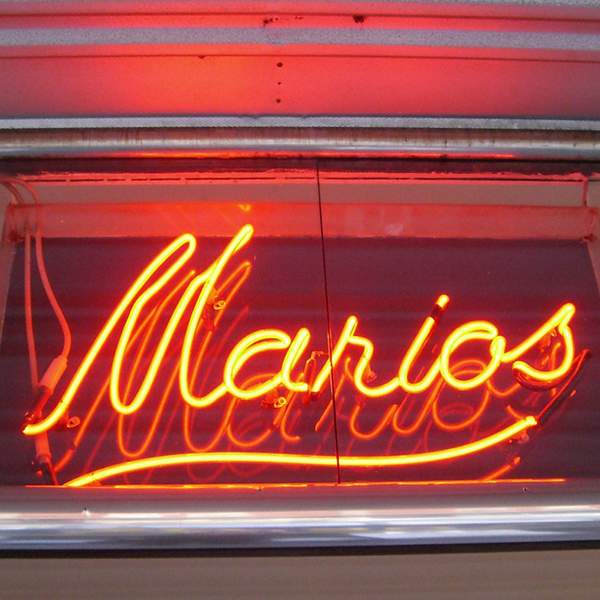 Listen to Mystifying Melbourne: The Magic That Is Marios
01:01:35∙8 May 2020
∙