From an episode of Breakfasters∙Presented by Geraldine Hickey, Sarah Smith and Jeff Sparrow
Interview
Breakfasters: Michelle Law Continues to Challenge Racial Stereotypes in Australian Comedy
Playwright and author Michelle Law joins the Breakfasters to tell us about her hilarious play Single Asian Female that's featuring in Melbourne International Comedy Festival.
Michelle's show is a huge success with a changing lineup of cast most seasons, giving her the ability to alter scenes depending on the individual's personality.
The play is based on a family of three women called the Wongs. Pearl is a typical owner of the family restaurant (Golden Phoenix) and the mother of first-generation grown children in the Sunshine Coast who are faced with a conflict of westernised struggle of identity, gender and race.
Michelle told the crew that the play isn't intentionally based on her own experiences, but mainly drawn from the people in her life. 'Those emotions that you feel in these families and work environments definitely trickle through'.
Funnily enough, she admits that when she was writing the play, she wasn't sure if it would be a comedy or a drama, but because of her innate and natural good humour. She says, 'It just happened.'
She ended up playing the lead character in one season, which spun a few spanners in the works, but ultimately worked out for the best. Michelle learnt a lot about her script writing from a performer's perspective, as well as the importance of crew support (like when you when you forget your lines, despite writing the script).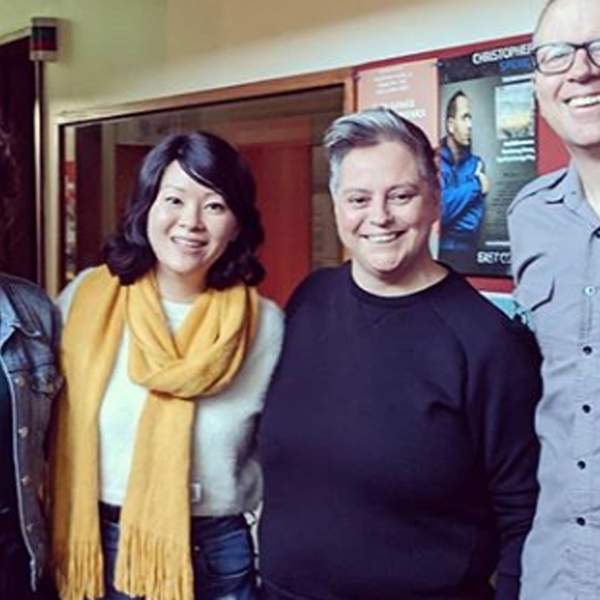 Listen to Breakfasters: Michelle Law Continues to Challenge Racial Stereotypes in Australian Comedy
08:52∙4 April 2019
∙