From an episode of Good Fortune∙Presented by Jazz Feldy
Live in Studio
Melbourne Indie Voices Join Good Fortune
Melbourne Indie Voices join Jazz to chat about the perfect song for a choir, growing from two people in a Fitzroy lounge room to 250 performers, and their upcoming gig at the Forum.
'Feminist break-up songs tend to feature highly,' says Melbourne Indie Voices founder Phia, describing the repertoire of the vocal group. 'I've got a bit of a Venn diagram,' she says. 'It's gotta be fun to sing, you gotta want to belt it out.' She picks songs she loves, mostly by female songwriters and local artists.
Melbourne Indie Voices started about three years ago in the front room of a house in Fitzroy, Phia tells us. 'We try and create an inclusive and welcoming environment. We know everyone is super-busy… but everyone needs a little bit more music in their life.' The vocal group now has 250 performers, who will perform this Sunday at the Forum. After selling out their first show, the choir has added a second 7pm show. 'It's a real bucket-list venue for me,' says Phia. 'I'm really thrilled to be bringing 250 of my favourite singers on stage with me.' People can expect a great show with 'a diverse repertoire of indie songs, special guests and a couple of theatre-wide sing-a-longs'.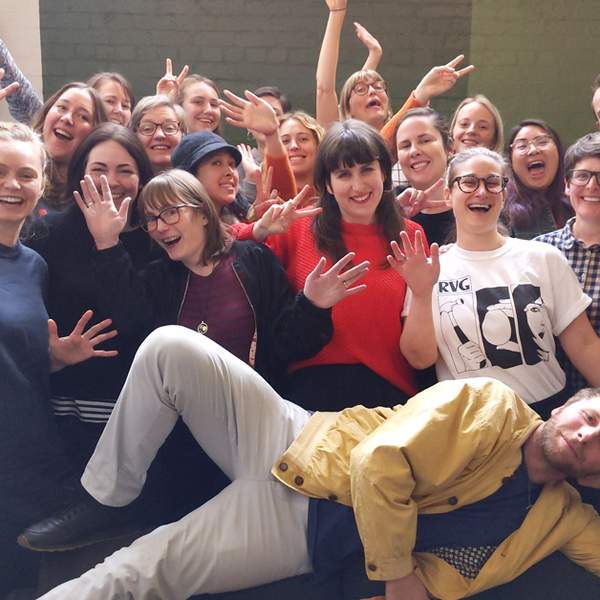 Listen to Melbourne Indie Voices Join Good Fortune
13:52∙20 October 2019
∙