From an episode of Maps∙Presented by Fee B-Squared
Interview
Maps: Pinch Points' Jordan Oakley Gives The Lowdown On Recent Recording Sessions and Their Upcoming Croxton Show
Jordan Oakley from local post-punk band Pinch Points, joins Fee-B-Squared on Maps.
After a year of ups and downs, cancelled tours and paused production, Pinch Points are back at full force. Moving on up from recording in their small sunroom, the band have recorded their next release at a proper studio, creating tighter and more "professional tunes".
Jordan says the band's followers can expect more collaboration, riffs, political quips and a few country guitar licks in their future, a lot of which will be showcased at The Croxton this Saturday

Photo credit, Chelsea King 2021.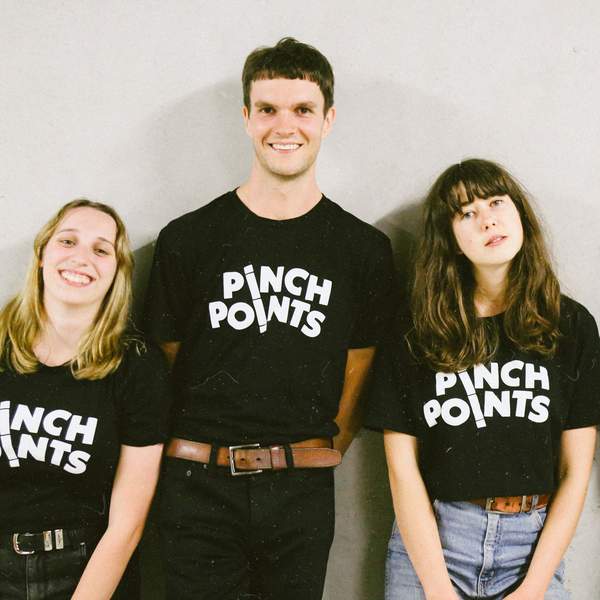 Listen to Maps: Pinch Points' Jordan Oakley Gives The Lowdown On Recent Recording Sessions and Their Upcoming Croxton Show
16:47∙12 April 2021
∙