From an episode of Maps∙Presented by Fee B-Squared
Interview
Maps: Kim Gordon on Her Solo Debut Album 'No Home Record'
Kim Gordon returns to Maps to chat about her solo debut No Home Record.
'I didn't realise people were gonna make such a big deal about it,' she says of the album, which was born out of a collaborative process with producer Justin Raisen. The collaboration started with a demo that Kim sent to Raisen, after a chance run-in with his brother at a restaurant. 'He took the scraps and put a trashy drum beat and a bass to it and that became "Murdered Out",' she explains. 'It just kind of eventually came together. He got my sensibility… If it wasn't for Justin [the record] probably wouldn't have happened.'
The album's title, No Home Record, is borrowed from the Chantal Akerman film No Home Movie, which Kim describes as a 'really dark, early feminist' work. It's an album of 'collage and layers', rather than a capsule, that Kim says came out of a time of 'driving around L.A, looking at Airbnb online, what to me looked like little modern, contemporary landscapes'.
In the video for 'Sketch Artist', she worked with director Loretta Fahrenholz and Broad City actor Abbi Jacobson. Abbi had moved to LA and a mutual friend introduced her to Kim. 'She was a good sport to do it,' Kim says. 'It was like shooting a mini-movie.'
'It was fun to make it,' she says of No Home Record, but admits that 'one thing that is weird is I feel so removed from the music industry part of it…My head's still in the art world right now.'
'It's eccentric music,' she says, 'so it can be however big or small we want it to be.'
Photo by Stephen Anderson.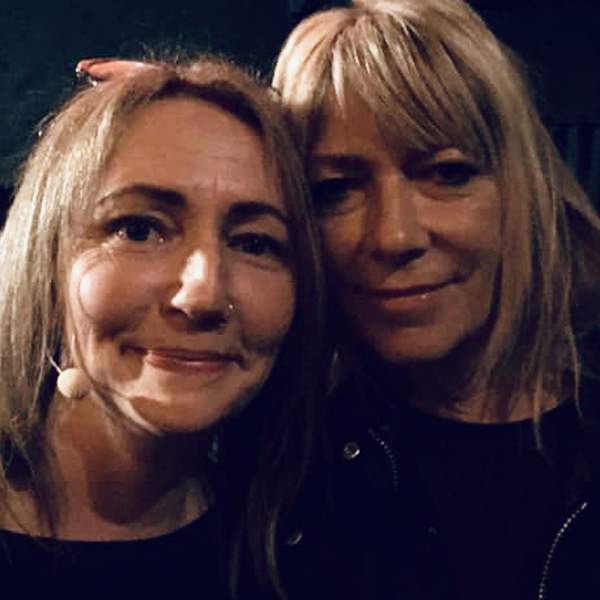 Listen to Maps: Kim Gordon on Her Solo Debut Album 'No Home Record'
23:10∙14 October 2019
∙