From an episode of Kick Like a Girl∙Presented by Kate O'Halloran
Interview
Kick Like a Girl: Melbourne's Paxy and Newy Share Their Hopes for What Lies Beyond Round Seven
Joining Kick Like a Girl as special co-host is 'supercoach' and digital producer for Fox Sports Paige Cardona. After returning to the world of footy, Paige is now playing for Diamond Creek, having previously played for the Darebin Falcons.
Jumping into round seven, Kate and Paige review the week's games: GWS vs Geelong; Adelaide vs Melbourne; Fremantle vs Kangaroos; Collingwood vs Brisbane Lions; and Western Bulldogs vs Carlton.
In a special pre-record ahead of their match against the Adelaide Crows, Melbourne's own Karen 'Paxy' Paxman and Aleisha 'Newy' Newman drop in for a chat with Kate as well. When asked how they're feeling going into the weekend's game, Paxy says, 'We know what it takes to place four good quarters and the parts of the game we really need to bring together and hone in on.'
After the stress of beating the Bulldogs by one point in round six, Paxy and Newy discuss the possibility of winning this next match but still missing out on percentage for what could be a third season in a row. Says Newy, 'Ultimately, it will be heartbreaking to know that we've done everything in our power to make it to leave it down to percentage again.'
When asked what's so special about pulling on the red and blue Melbourne guernsey, Newy says, 'I just bloody love the club. Everyone's just so inclusive and uniting, I guess. Everyone wants to know you personally on and off the field.' To which Paxy adds, 'It is a really inspiring place to be a part of and I love the program and the way we're taught to play footy.'
AFLW preliminary finals kick off this week with Carlton vs Fremantle on Saturday 23 March at Ikon Park and Sunday 24 March with Adelaide Crows vs Geelong at Adelaide Oval.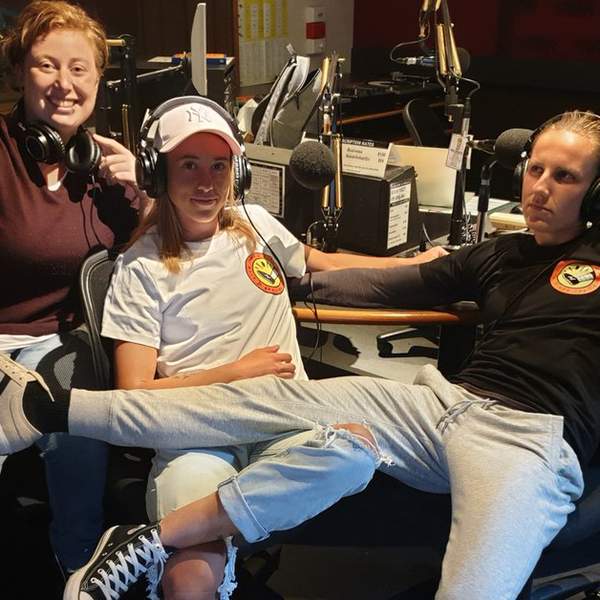 Listen to Kick Like a Girl: Melbourne's Paxy and Newy Share Their Hopes for What Lies Beyond Round Seven
01:00:00∙18 March 2019
∙