From an episode of The Grapevine
Interview
'It's Complicated Being Penny Wong': Biographer Margaret Simons on The Grapevine
'It's complicated being Penny Wong,' says journalist and biographer Margaret Simons. She joins The Grapevine's Kulja and Dylan to discuss her new biography Penny Wong: Passion and Principle. Simons tells us that Wong was 'a reluctant subject'; it took multiple attempts and many years before she agreed to an interview. 'She wasn't pleased at the idea of me doing it without her consent,' Simons says.
Simons unpacks the forces that motivate Penny Wong, the racist bullying she endured as a child and her increasingly powerful role within the ALP. At the crux of the biography, Simons says, is Wong's 'ability to compromise and make deals in order to retain influence and the ability to make change'. She also details how Wong became the popular politician she is today, reminding us that it wasn't always that way.
In response to the question of Wong's current feelings towards the book, Simons admits her reactions have been mixed.  In their first meeting, she says, Penny Wong described Simons as a 'shadow in the corner of [her] life.' To say she appreciates it, Simons says, 'may be too strong a word'.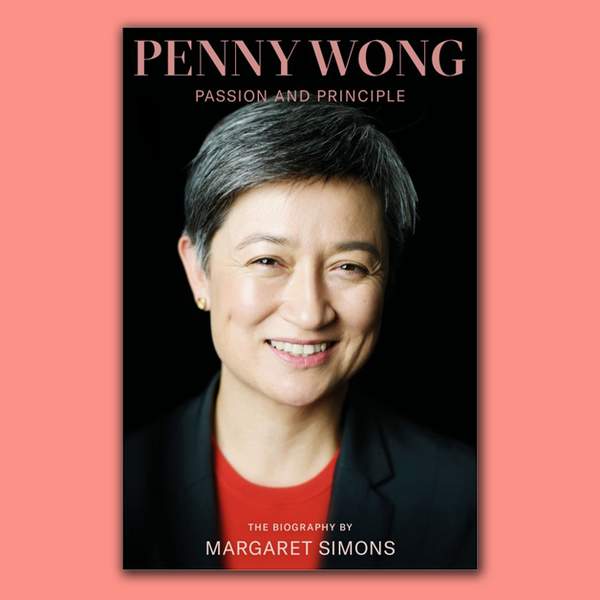 Listen to 'It's Complicated Being Penny Wong': Biographer Margaret Simons on The Grapevine
32:21∙7 October 2019
∙