From an episode of The International Pop Underground∙Presented by Anthony Carew
Interview
International Pop Underground: YULLOLA Draws Influence from Alienation, Anime, Black Holes, Folklore & Hindustani Classical Music
YULLOLA's first single was called Jasper Lotti. In it, the semi-mysterious American musician (civilian name: Ashwini Natarajan) sings a repeated refrain, "I'm blurring into you." It evokes the hazy artistic identities of the New York-raised producer; who, with this song, was changing from recording as Jasper Lotti, to singing about her from her new guise.
"Jasper Lotti was based on this screenplay that I wrote, it was this character," she explains. "And then I just randomly started making music under this moniker. I really didn't overthink it, I just did it. But, as I went along as Jasper Lotti, I felt more and more disconnected from that character."
So, after two EPs —2019's XOskeleton and 2020's Kiss Tha Future— of 'dystopian pop' under the handle, she killed her off. "Jasper Lotti lived her life," she laughs. "That sounds morbid, but it's really not."
Now, she's reincarnated as YULLOLA, evoking a Sanskirt word 'ullola', which refers to surging waves; the artist summoning the ocean, soundwaves, and more metaphysical notions of universal currents. In making her debut LP, Priestess, she drew influence from anime, Japanese and Indian myths, an obsession with black holes, and her feelings of detachment from humanity.
YULLOLA is, in turn, a different character. "I wanted to create this character, this priestess who sits in her abode in this black hole at the edge of the universe," she says. "She's watching everything that's happening, and making pop music is her way of understanding humanity. Because that's how I feel."
Music has always been Natarajan's way of connecting to the world; from growing up singing classical Indian music and in a gospel choir, to turning to songwriting when she transferred out of her pre-med studies.
"Music has been the one consistent thing throughout my life," she offers, "so when I was at my wits' end and I was like, 'what am I supposed to do with this life on Earth?', I was looking at my life, and I was [thinking] 'what's the one thing that's always been immediately there for me?' And it was music."
Feature image: Ahad Subzwari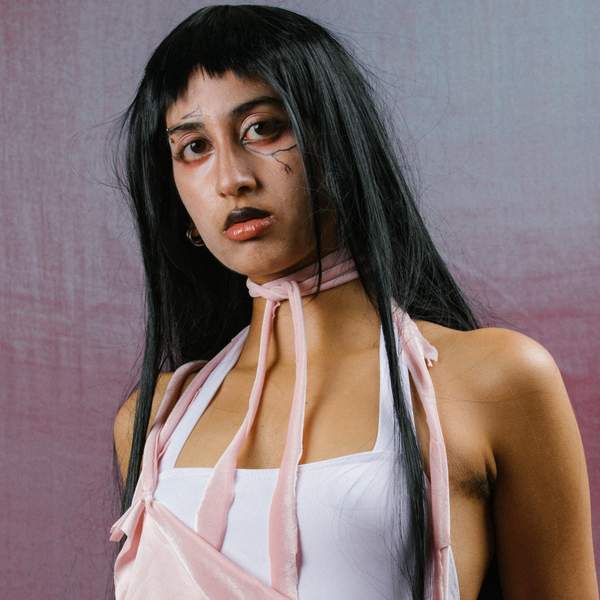 Listen to International Pop Underground: YULLOLA Draws Influence from Alienation, Anime, Black Holes, Folklore & Hindustani Classical Music
19:11∙29 September 2021
∙