From an episode of The International Pop Underground∙Presented by Anthony Carew
Interview
International Pop Underground: With L'Œil Nu, Marie Davidson is Going Back to Rock
On her third album, Marie Davidson bid Adieux au Dancefloor. Now, on her fifth LP, the Montréal-based artist —whose 2018 record, Working Class Woman, delivered a hard dose of industrial/late-capitalist techno— is officially going Back To Rock.
The second song on her new LP, Renegade Breakdown, feels like its thesis statement. "These are my last parties, I'm feeling kind of sorry," Davidson sings, at its beginning. "I'm going back to rock, baby it's time to rock." With harmoniser'd guitar leads and baroque modalities summoning spectral metal, the song is staged as sincere departure from the past.
"There's a few lines that touches on humour, but it's mostly very heartfelt, and I'm serious, I'm very serious in that song," says Davidson, in conversation with Anthony Carew on The International Pop Underground. "The main message is pretty real: I'm done doing what I was doing before, and it's kind of a no-way-back... Back To Rock is a true will to get back to songwriting, playing with people, musicianship, studio sessions. [To] get out of the club mindset while composing music."
Renegade Breakdown is the product of Davidson's new band. Billed as Marie Davidson & L'Œil Nu, it's a collaboration between the 33-year-old French-Canadian artist, her husband (and Essaie Pas collaborateur) Pierre Guerineau, and producer/multi-instrumentalist Asaël Robitaille. All of them, Davidson says, "come from a background of playing real instruments, so we wanted to get back to that all together."
The album finds them drawing from French chanson, pop, disco, as well as rock; spending time fashioning verses, choruses, bridges, breakdowns. "Working on a pop song is very humble artisanal work," says Guerineau. "Each song is a little universe, a little gem that you spend time [polishing]."
The songs are the product of a 'social club' approach, where the trio would get together "every Saturday", work on music, and have drinks as they reviewed what they'd recorded. "We're a band," Davidson exhorts, "we're not just like a project where some people are just on the payroll."
Feature image: Jocelyn Michel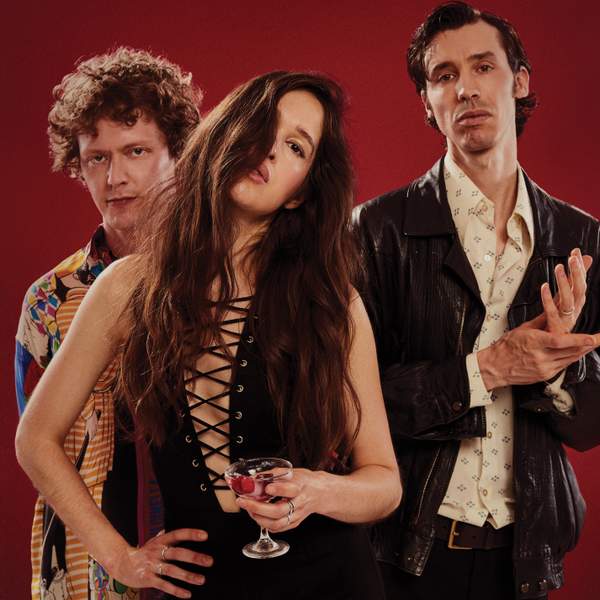 Listen to International Pop Underground: With L'Œil Nu, Marie Davidson is Going Back to Rock
20:04∙30 September 2020
∙