From an episode of The International Pop Underground∙Presented by Anthony Carew
Interview
International Pop Underground: The xx's Oliver Sim Embraces Radical Honesty
In Hideous, the first single and opening song from Oliver Sim's debut solo LP Hideous Bastard, The xx bassist/vocalist sings what turns out to be the thesis statement for his album, and a refrain for this chapter of his life: "radical honesty/might set me free."
What Sim sings next lives up to the sentiment, and, on the single's release, amounted to a grand act of public disclosure: "been living with HIV/since seventeen/am I hideous?"
"When I first wrote Hideous, I wrote it as a very impulsive thing," Sim says. "Putting it in a song was quite a 'fuck it' moment, of just like 'I'm throwing this out into the world, I don't want to carry this anymore'... Because I'm much more willing to be honest in songwriting than I am in a conversation. Because songwriting is only a conversation with myself."
The 32-year-old wrote the song, he says, once he knew what his debut solo album was going to be about: shame, fear, self-critique. And, to that point in his life, his closely-guarded HIV status had been the thing that brought out those feelings the most.
In a duly candid conversation with Anthony Carew on The International Pop Underground, Sim talks about his solo record, the existential angst that came with making it, his love of being in The xx, identifying with horror-movie villains and more.
Feature image: Casper Sejersen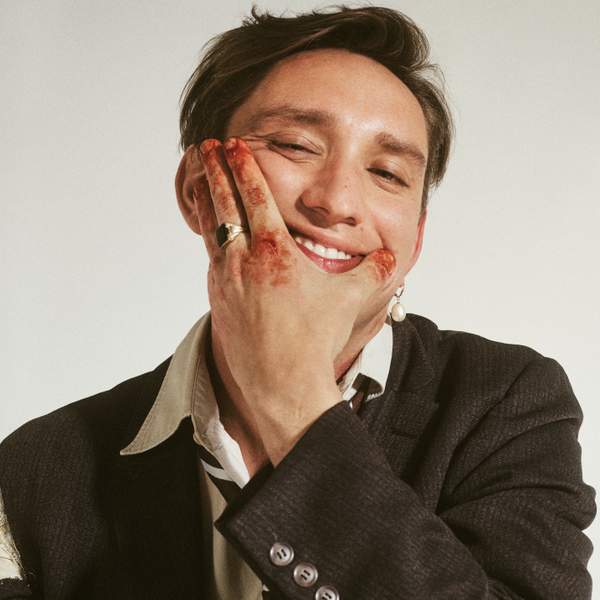 Listen to International Pop Underground: The xx's Oliver Sim Embraces Radical Honesty
25:15∙14 September 2022
∙