From an episode of The International Pop Underground∙Presented by Anthony Carew
Interview
International Pop Underground: The Natural, Colourful, Cosmic Music of Canada's Yves Jarvis
For his new album, Sunday Rock Song Stock, Yves Jarvis recorded outside. Living as artist-in-residence at The Tree Museum —an artspace and "expansive hike destination" north of Toronto, in rural Ontario— Jarvis would set up in the open air. "I recorded a lot of my stuff outside, with the studio set up [there]," he explains. "Everything just open air, no manipulation whatsoever.. I want my music to be something naturalist, to just be open in such a way.""
Yves Jarvis is the project of 23-year-old Canadian multi-instrumentalist/producer Jean-Sébastian Audet. Born in Montréal and split growing up between Montréal and Calgary, he was taught piano and guitar "very reluctantly" from 4 years old. At 11, he started busking in Calgary, which taught him performance and song-craft, until the arrival of adolescence, and the first spurtings of facial hair, meant he no longer held appeal for people donating their loose change. He admits he was "just in it for the money", and through that cash, he acquired formative records and a four-track recorder.
From there, Audet became an obsessive home-recorder, which eventually led to the project Un Blonde. As heard on the 2016 LP Good Will Come To You, it was through this project he found his musical footing. "It was totally foundational," Audest says. "It gave me the ability speak that language, of being able to use a studio in that way that you're able to translate your thoughts".
Audet sees each of his album as conveying, and embodying, a colour. Good Will Come To You was bright, sunny yellow. 2019's The Same But By Different Means, his first LP as Yves Jarvis, was moody, midnight blue. And now Sundry Rock Song Stock is a verdant green, conveying the natural setting in which it was recorded.
"It's always the first wave of inspiration for me when I'm approaching a new work. The colour is really something that's relevant to just my life," Audet explains. "That's the direction I'm going in. It's not a project, it's more indicative of how I absorb and how I express music."
Expressing music, and expressing himself through it, comes naturally to Audet. "It makes me feel like i'm not equipped in so many other areas in my life," he offers. "In music I feel like I'm so able to articulate where I'm coming from, and my intentions and my desires and what not, just with so little. And with a fluidity that doesn't come to me elsewhere. It's really a gift for me to have that lane that I can get my shit off in."
Feature image: Yves Jarvis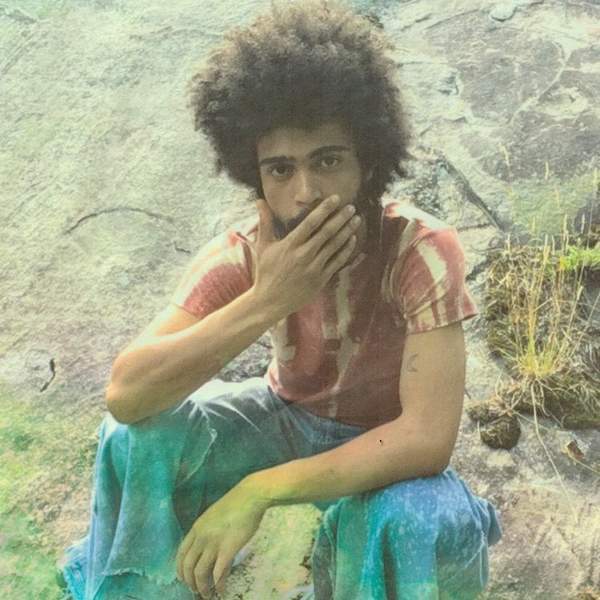 Listen to International Pop Underground: The Natural, Colourful, Cosmic Music of Canada's Yves Jarvis
15:22∙30 September 2020
∙