From an episode of The International Pop Underground∙Presented by Anthony Carew
Interview
International Pop Underground: The Life & Times Of Destroyer, "Rock 'n' Roll Poet"
When Dan Bejar was setting out to make his 13th Destroyer LP, Labyrinthitis, he had a concept for how he wanted it to sound.
"The original idea was just a full-on club record, just four on the floor, just [doof, doof, doof, doof], just kick, bass, sound-effects and me singing" says the wry 49-year-old Canadian songwriter, who mockingly calls himself a "rock'n'roll poet".
"That was the initial conversation. Then, there was what I ended up writing."
Labyrinthitis is, in many ways, a serpentine listen, twisting and turning rather than keeping to the relentless forward momentum of a club-record's thud. It's not "fast and relentless," as Bejar initially conceived of it, but one of Destroyer's most beguiling, shape-shifting albums.
In conversation on The International Pop Underground with Anthony Carew, Bejar talks about his new LP and his career; from his bedroom beginnings to brushes with crossover success.
"Destroyer was just a cult act for so long," Bejar says. "It wasn't really until I did a record called Destroyer's Rubies... in 2006, where it was like 'oh, I think there's actually an audience for this'. And that's record seven. I was pretty set in my ways.
"And then, when we were on the periphery of what you'd call the mainstream, with the album Kaputt, that's album nine, and I was almost 40. I had a way of working then that couldn't be influenced by the world. Too old to change. And I've just kind of chased that down since then."
Feature image: Nicolas Bragg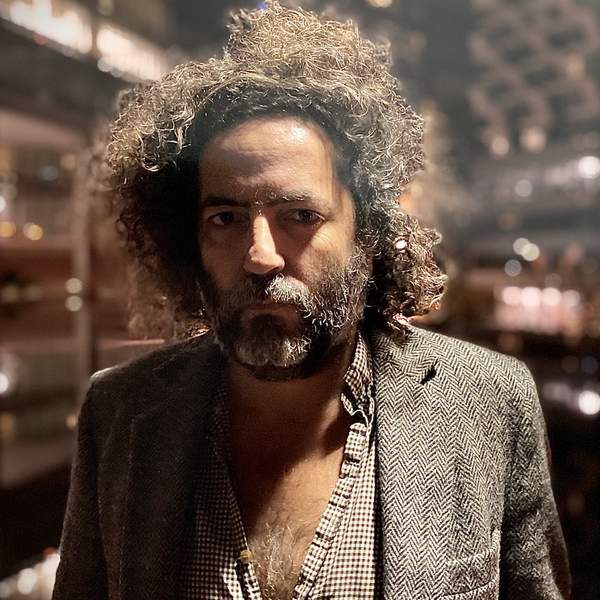 Listen to International Pop Underground: The Life & Times Of Destroyer, "Rock 'n' Roll Poet"
21:30∙30 March 2022
∙