From an episode of The International Pop Underground∙Presented by Anthony Carew
Interview
International Pop Underground: The Heart-On-Sleeve Music of Canadian Trio Braids
"Braids is definitely a very earnest group," says Taylor Smith, a multi-instrumentalist in the Calgary-born, Montréal-based trio. "We're all quite heart-on-sleeve."
Across four albums, Braids have made shape-shifting art-rock, working with electronic elements and a sense of adventure. But the band is defined by their sincerity, and the emotional catharsis ever-present in their music.
That's chiefly found in the lyrics of vocalist Raphaelle Standell-Preston, who sings candidly about "hard experiences and beautiful experiences". On the 2015 anthem Miniskirt, Standell-Preston sung about sexual abuse and entrenched societal sexism; an outpouring of musical therapy that, in turn, she says, found her needing more therapy.
Standell-Preston and Smith, in conversation with Anthony Carew of The International Pop Underground, talk about the band's music —she calls it "a huge mass of diary entires that have amazing sounds"— and their new LP, Shadow Offering.
Arriving five years after 2015's Deep In The Iris, and the product of years of labour, the album is, Standell-Preston says, about "working your way through the muck" accumulated during your "messy early-20s", coming out the other side with a greater sense of self-understanding. 15 years and four albums into their existence, Shadow Offering finds Braids striving for clarity; in sound, sentiment, and their own psyches.
Feature image: Melissa Gamache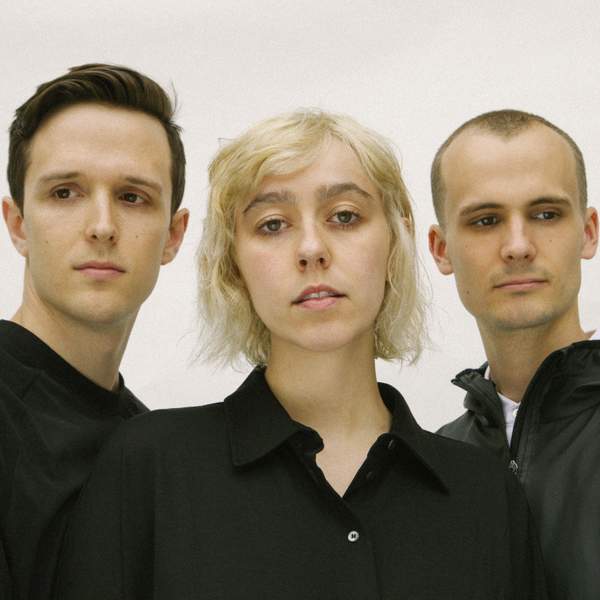 Listen to International Pop Underground: The Heart-On-Sleeve Music of Canadian Trio Braids
26:07∙17 June 2020
∙