From an episode of The International Pop Underground∙Presented by Anthony Carew
Interview
International Pop Underground: Sylvan Esso Have Made An LP About Love, Loneliness & Environmental Collapse
Sylvan Esso's third album, Free Love, was recorded before the pandemic hit. But its subject-matter speaks to this moment. On its opening song, What If, Amelia Meath sings about rebuilding society in the face of environmental degradation.
"One of the more magical parts about the record is that I think it's really prescient right now. It starts with the idea: 'what if the world was totally remade and we moved from there?'" Meath offers. "It feels very applicable to our lives now, even if it was about the horrible mess we were in before this all happened."
In conversation with Anthony Carew on The International Pop Underground, the North Carolina-based duo —Meath and Nick Sanborn— talk about the making of Free Love; an album, Meath says, that's about "figuring out how to be present in your love for yourself and other peoples in the midst of terrifying collapse" and "feeling lonely even though you love people".
Like the records that preceded it —Sylvan Esso's 2014 self-titled debut, 2017's What Now— it's a document of the pair's lives during its making.
"Each one is taking the temperature of where the two of us were at, together, at the time during in which we made it," Sanborn says. "It's less about deciding what we want to change, or what we want to do next, and it's way more about making work as honestly as we can, and then trying to draw from that what the macro arc is that's happening in our lives. It's almost like our songwriting is processing our lives in real time, before our brains really catch-up what we're going through. And we're sifting through what we've made to understand where we're at."
Feature image: Shervin Lainez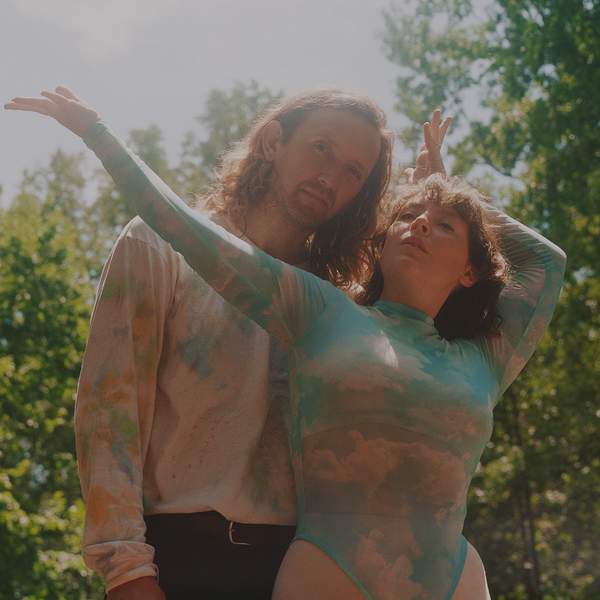 Listen to International Pop Underground: Sylvan Esso Have Made An LP About Love, Loneliness & Environmental Collapse
22:44∙30 September 2020
∙