From an episode of The International Pop Underground∙Presented by Anthony Carew
Interview
International Pop Underground: SPELLLING's Grand AOTY-Worthy LP Showcases Widescreen Ambition
When Chrystia Cabral played her first-ever show as SPELLLING, in her hometown of Sacramento, California, she was so gripped by stage-fright that she cut short her set, left the stage, left the venue, and left town.
"I was so nervous," remembers Cabral. "I had five songs to sing, and I could only barely get through one. And then I just left... It was like 11pm, and I think I was supposed to stay in Sacramento, and I'm like 'I have to get as far away from here as possible!' And I just drove back to the Bay Area."
Cabral loved singing as a child, and her grandfather had pronounced it as her future calling. But, as adolescent, Cabral had given up the dream. She only rediscovered her love when she was at university, in Berkeley, where she was studying art, thinking she'd become a teacher.
"I was broke at the time, in college, and I just had my voice and my loop pedal, so I'm like: 'I'm going to try and do with that what I can," Cabral recounts. "I was just messing around on [a keyboard] and a loop pedal, and I was into writing and poetry, so I started doing these sound-loops with words, just a lot of repetition. That started to turn into songs."
Her first SPELLLING album, 2017's Pantheon Of Me, was the result of Cabral experimenting; "it wasn't supposed to even be music," she says, humbly. On her second record, 2019's Mazy Fly, she was still working by herelf, in isolation, but wrote more ambitious, structured songs.
For her new third LP, The Turning Wheel, Cabral has pushed herself even further. The grand album-of-the-year contender —all 57 minutes of it— is full of earworm pop-songs and widescreen epics. There's choirs, woodwinds, strings, harmoniser-laced guitar solos. And as its production went on through the pandemic, Cabral used that time to add even more elements, make things even bigger.
"The nature of the new songs were asking for that, they were asking for a much more elaborate production," Cabral explains. "I was just going for the lush and the complete vibe that you get from the orchestration of soul music. It puts in this, maybe not a nostalgic place, but a place of cinema."
Such grandeur, and marshalling large amounts of musicians, isn't Cabral's natural way. As her initial —and ongoing— battles with stage fright suggest, she's a quiet, shy, cautious person. Which was why, of course, pushing things seemed like the right decision for her.
"I just went for it," she says. "It was the challenge, too. 'Let's do this. Let's go big!'"
Feature image: Erik Bender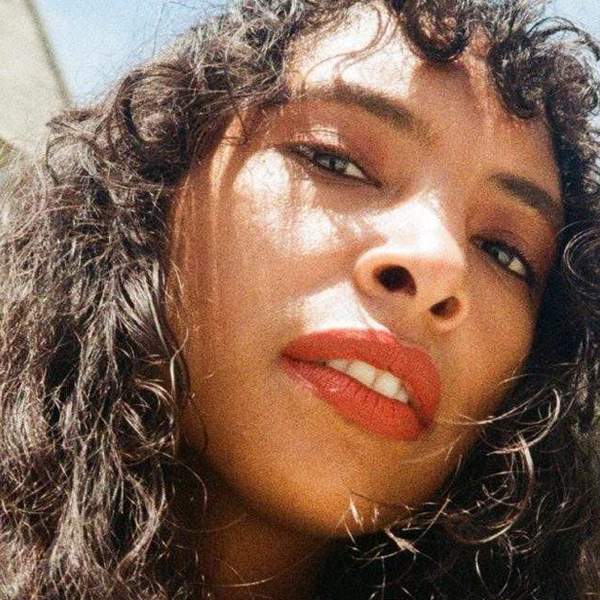 Listen to International Pop Underground: SPELLLING's Grand AOTY-Worthy LP Showcases Widescreen Ambition
27:11∙30 June 2021
∙