From an episode of The International Pop Underground∙Presented by Anthony Carew
Interview
International Pop Underground: Spanish Punks Lisasinson Find Feminist Joy in Playing Together
In the liner notes to Perdona Mamá, the debut LP for noisy Madrid punks Lisasinson, the band wear their hearts on their sleeve, declaring "getting a group together has been one of the best decisions we ever made".
This is a tribute, in part, to the joy the four friends feel playing together. "I don't remember my life before the band. I don't remember what I was even doing," says drummer María Martínez, talking with Anthony Carew on The International Pop Underground. "The best two things of having a band is making songs with friends, and making people feel happy when they hear a song."
But, Lisasinson also decided to make that statement in hopes that it would inspire other women in Spain to form bands; having themselves confronted the difficulty of doing so, of carving out a space in a traditionally macho musical culture.
"We still feel like there's not enough visibility for the women in this country," says Martínez. "In this country, or any country. There's still a real need to be heard as women. We need to be taken seriously as women and musicians."
Feature image: Mark Yareham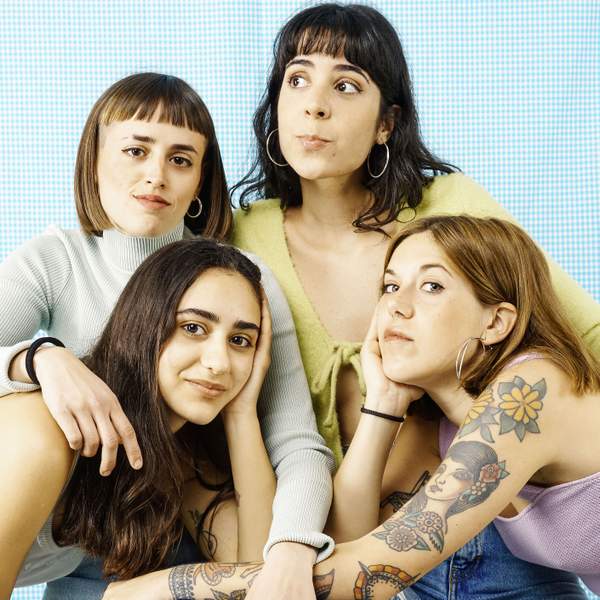 Listen to International Pop Underground: Spanish Punks Lisasinson Find Feminist Joy in Playing Together
16:04∙21 April 2021
∙