From an episode of The International Pop Underground∙Presented by Anthony Carew
Interview
International Pop Underground: Spanish Hyperpop Provocateur Putochinomaricón Talks Representation, Queer Joy & Crazy Frog
When Chenta Tsai was studying violin at the Royal College in Madrid, he felt like he was inhabiting two worlds.
"When I was in the conservatory, we only talked about Tchaikovsky, etc," Tsai recounts. "There was a very purist, Western way of understanding music. But, when I was going out with my friends, I was listening to Lady Gaga."
The 31-year-old Taiwan-born, Madrid-based artist channels that collision into the music he makes as Putochinomaricón.
Across three albums —2018's Corazón De Cerdo Con Ginseng Al Vapor, 2019's Miseria Humana, and his new LP, Jájá Éqúísdé (Distopía Aburrida)— he has created a "glossy construct", frenetic hyperpop steeped in both technical nous and the bubblegum of his youth ("Crazy Frog has always been a huge reference," Tsai laughs.)
Positioning his role, as Putochinomaricón, as both "the artist being used and... the producer using the artist," he explores ideals of duality. Not just musically, but thematically.
The project, Tsai explains —in a wide ranging interview on The International Pop Underground— taps into the idea of double identity. As queer, East Asian human living in Spain, he notices the dissonance between the way he thinks about himself, and the way that hegemonic Spanish society sees him.
"I always had a lot of conflict in how I see myself. Fiction has always been very present in my day-to-day, in the sense that I've always been in a hyper-real, surreal plane, where I don't really know myself, but at the same time I'm hyper-aware of my identity," Tsai explains.
"In that sense, I was very attracted to internet music, to hyperpop music, glitchcore, digi-core, because it's like a caricaturisation of the reality that we know. I always see myself, in some way, as a caricature. And I always say that I take very seriously my music and my art, but I don't take seriously my reality."
Feature image: Gonza Gallego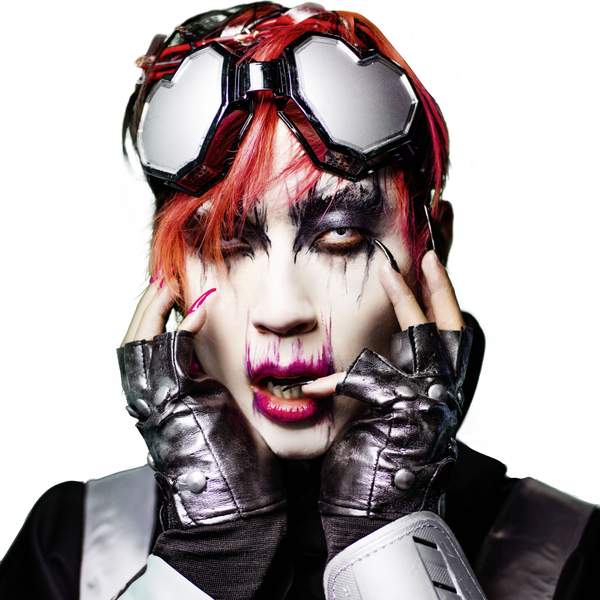 Listen to International Pop Underground: Spanish Hyperpop Provocateur Putochinomaricón Talks Representation, Queer Joy & Crazy Frog
24:20∙27 April 2022
∙